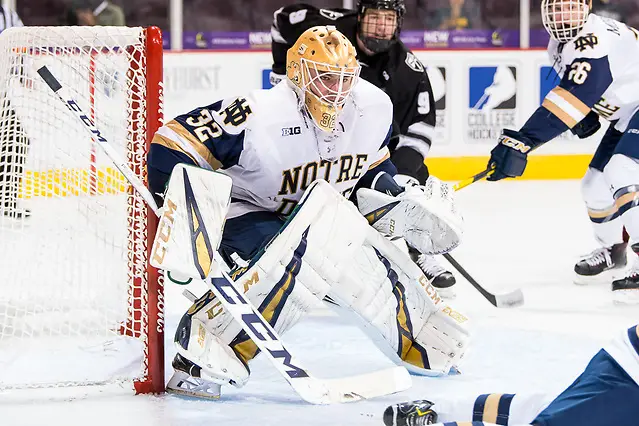 After a weekend sweep of Omaha, Notre Dame has taken over as the top team in this week's USCHO.com Division I Poll with 28 first-place votes.
Last week's top team, Ohio State, falls to No. 4 after getting just one first-place vote. The Buckeyes split with UMass over the weekend.
St. Cloud State garnered 14 first-place nods and is No. 2 this week, followed by Minnesota Duluth, who stays No. 3 and received five first-place votes.
Fifth-ranked Minnesota earned the other two first-place votes.
USCHO.com Division I Men's Poll – Oct. 22, 2018