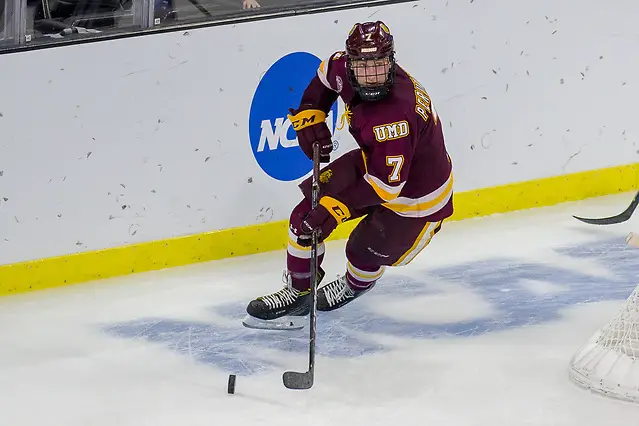 With a road sweep of then-No. 1 Notre Dame, Minnesota Duluth vaults two spots to assume the No. 1 ranking this week in the USCHO.com Division I Men's Poll.
The Bulldogs garnered 47 of 50 first-place votes this week.
Notre Dame tumbles to No. 5.
St. Cloud State remains No. 2 and also picked up two first-place votes, while sixth-ranked Penn State earned the final first-place nod.
Providence moves three spots to No. 3 and Minnesota State jumps three spots to sit fourth this week.
Miami enters the poll this week at No. 20.
USCHO.com Division I Men's Poll – Oct. 29, 2018
The USCHO.com Poll consists of 50 voters, including coaches and beat writers and sports professionals from across the country.