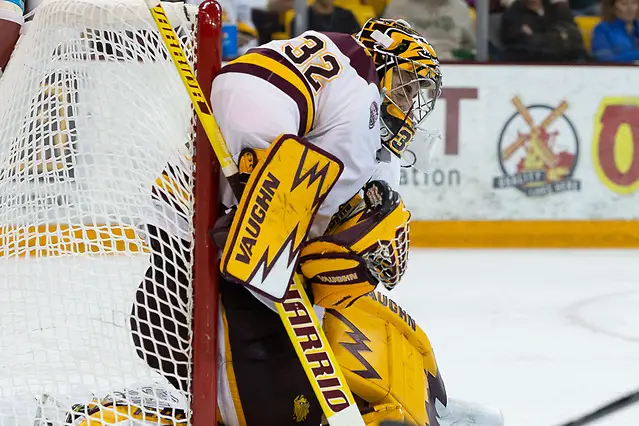 With 41 first-place votes this week, Minnesota Duluth is again the top team in the USCHO.com Division I Men's Poll.
Last weekend, the Bulldogs swept Colorado College on home ice.
No. 2 St. Cloud State swept then-No. 5 Denver on home ice and also earned seven first-place nods from the voters.
Idle Minnesota State stays No. 3 and picked up the last two first-place votes.
After sweeping Michigan State, Arizona State enters the poll for the first time at No. 18.
USCHO.com Division I Men's Poll – Nov. 12, 2018
The USCHO.com Poll consists of 50 voters, including coaches and beat writers and sports professionals from across the country.