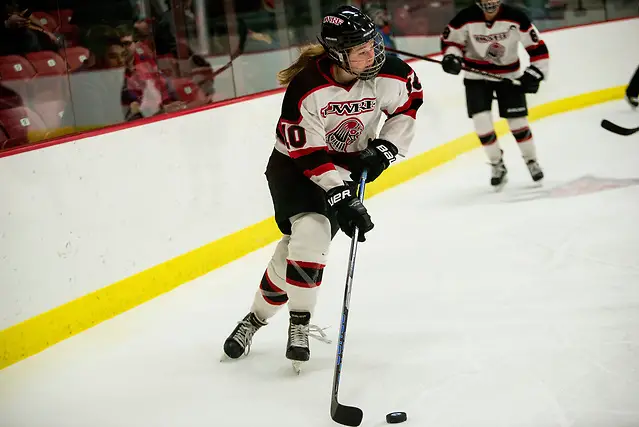 Nazareth vs. Stevenson: Nazareth 4-1, 7-3
If this team keeps on winning, I will continue to talk about them. What an amazing start for Nazareth. Not only are they winning, they are taking games by a large margin. Stevenson is a good team, and beating them twice this weekend is a great accomplishment. Keeley Rose, Emily Kromer, and Hailey Redders are driving this team offensively with 16 points per player or more in eight games. I can't wait to see what other teams this beginner program will take down.
Oswego vs. Cortland: Tie 1-1, Oswego 3-1
Every point you can earn in your conference matters, and this tie hurts Oswego. I don't think this will hurt the Lakers' play down the road, but it will hurt the momentum they wanted to have going into their next series against Plattsburgh State.
Connecticut College vs. Amherst: Tie 2-2 Connecticut College 2-1
I have a feeling the NESCAC will be tightly contested this year, and points will not be coming easy to any team. This outcome is huge for Connecticut College, and I'm sure the women on the team must be thrilled with how they started the season with a tie and win over Amherst.
No. 6 Adrian vs. St. Scholastica: Adrian 5-3, 4-3
The level of play each team brought to this series was similar to playoff hockey. If these two teams end up in the NCHA championship game, it will make for a great game to watch. Adrian outshot St. Scholastica in the first game, 30 to 17, but St. Scholastica outshot Adrian, 40 to 38, and won most of the faceoffs in the second game. I'd say these teams are evenly matched. Gathering four points this weekend against St. Scholastica gives Adrian a strong hold in the conference standings.
No. 4 Hamline vs. No. 9 Gustavus Adolphus: Hamline 3-2 OT, Gustavus Adolphus 3-2
This spilt will make it interesting for how the rankings shake out this week due to Adrian beating a good team like St. Scholastica, twice, and Hamline and Gustavus Adolphus splitting the series. I would expect Hamline to move down in the rankings, Gustavus to maybe move up a spot, and Adrian staying at six or moving up. Both teams were moving the puck well and seem to become stronger with each weekend in the season. I would not take either team lightly.
University of New England vs. Morrisville: University of New England 3-2, Tie 3-3
This was a good outcome for University of New England. The women from University of New England are probably not happy with the tie, but defeating the reigning Colonial hockey champions is an accomplishment they should be proud of and can build on the momentum that was gained from the weekend.
No. 7 Wisconsin-River Falls vs. No. 10 Wisconsin-Eau Claire: Wisconsin-River Falls 2-1
No surprise this game was determined by a one-goal difference. The WIAC over the years has developed into a strong conference, and these teams are good. Hats off to Wis.-Eau Claire holding Wis.-River Falls with their offensive power to just two goals. This loss may knock Wis.-Eau Claire out of the rankings this week while leaving Wisconsin-River Falls ranked at seven.
No. 2 Plattsburgh vs. SUNY Potsdam: Plattsburgh 5-0, 7-0
Senior Kassi Abbott, for Plattsburgh, is starting her senior year out strong with a five-game shutout streak leading her team to a ranking of first in defense, statistically. Plattsburgh may have a chance to move up in the overall rankings during the Panther/Cardinal Classic, where they could potentially come across No. 1 Elmira.