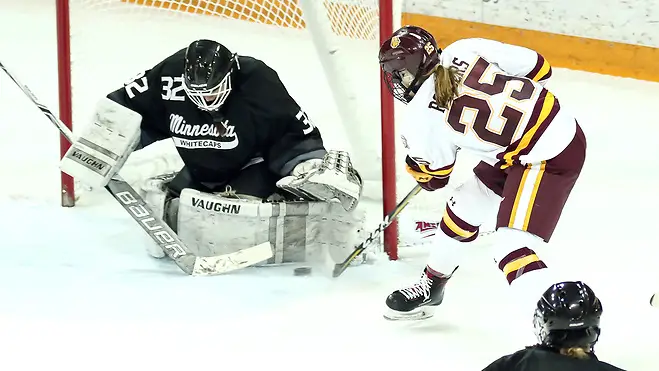 The Robert Morris women's team announced Tuesday that former Minnesota Duluth forward Alison Rodgers has transferred to RMU for the spring semester, which began Monday.
The sophomore will practice with the Colonials for the remainder of this season, and will be eligible to play as a junior for the 2019-20 season.
"I love the team atmosphere, and it's really cool to be so close to Pittsburgh," Rodgers said in a news release. "My dream job is something in the medical field."
Rodgers appeared in three games for the Bulldogs in 2018-19 after playing in 32 as a rookie, finishing the 2017-18 campaign with 17 shots on goal and blocking four shots.