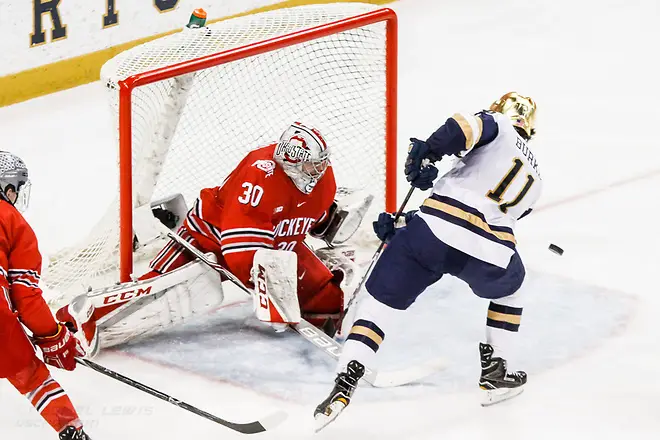 Notre Dame announced a trio of injuries Thursday.
In addition to senior forward Joe Wegwerth, junior forwards Cal Burke and Cam Morrison will also miss this weekend's series versus Wisconsin.
Wegwerth (knee) will be out for the remainder of the season, while Burke (appendectomy) and Morrison (upper body) are week-to-week.