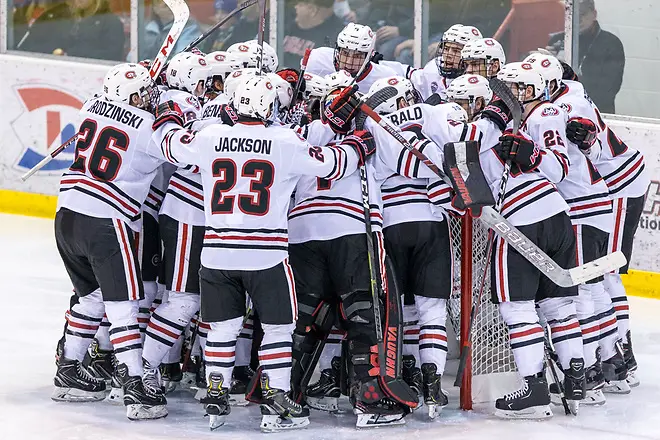 With 49 first-place votes this week, St. Cloud State remains No. 1 in the USCHO.com Division I Men's Poll.
No. 2 Massachusetts picked up the other first-place vote in this week's rankings.
Places 3-9 in the poll (Minnesota Duluth, Minnesota State, Quinnipiac, Denver, Ohio State, Providence, Northeastern, respectively) also stay the same, while Cornell moves up one to No. 10.
USCHO.com Division I Men's Poll – March 4, 2019
No new teams enter the rankings this week.
The USCHO.com Poll consists of 50 voters, including coaches and beat writers and sports professionals from across the country.