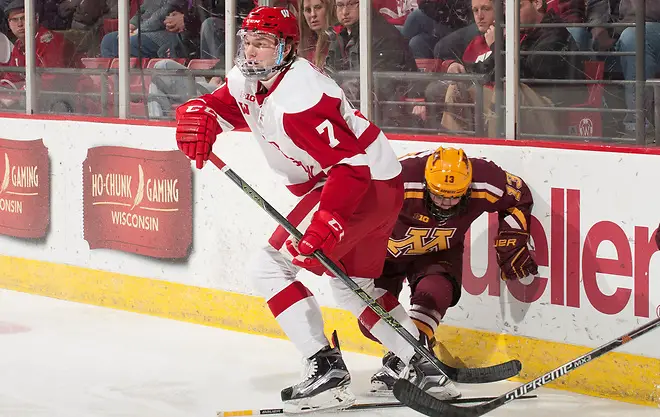 Jake Bunz would welcome the opportunity to lead a symposium for all incoming student-athletes at the collegiate level.
He would do so for all those who come in with dreams of being the team's leading scorer, winning championships or garnering a professional contract, and let them know that failure to accomplish those goals don't define a successful college experience.
Case in point: Jake Bunz.
Bunz was a midseason addition to the Wisconsin men's hockey team in December 2014 and spent more time watching games in a suit and tie than in a Badgers sweater. A native of the Madison suburb of Middleton, Bunz played just 33 times in five seasons, including only six times this season.
Read more on the Hockey Humanitarian Award website.