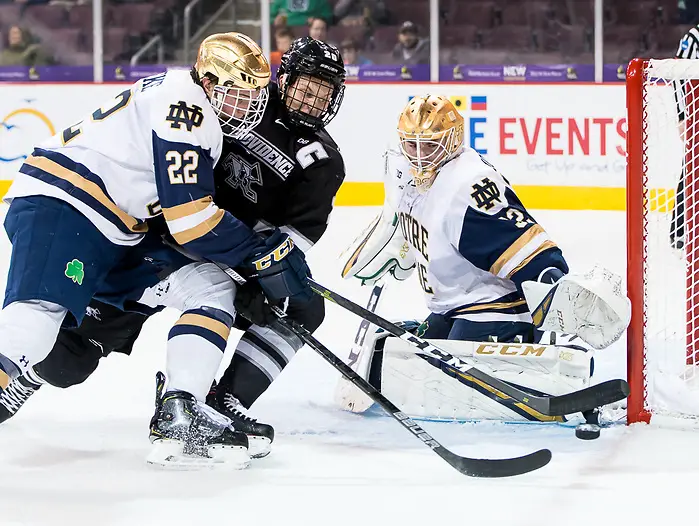 Notre Dame junior captain Andrew Peeke has signed a three-year, entry level contract with the Columbus Blue Jackets and will forgo his senior season with the Irish.
The first year of his deal includes the 2018-19 season.
Peeke was originally a second-round selection (34th overall) by the Blue Jackets in the 2016 NHL Draft.
"Andrew has had a big impact on our program over the last three years both on and off the ice," Notre Dame coach Jeff Jackson said in a statement. "We're proud of him and his growth as a player and as a person as he moves on to his professional career."
"Notre Dame will forever be in my heart," added Peeke. "I can't thank my teammates, coaches, staff and everyone else involved at the University enough for the person and player they've helped me become."
The Parkland, Fla., native skated in 119 games in his Irish career, notching 12 goals and adding 40 assists for 52 points. This season, Peeke finished the season as the team's fourth-leading scorer with three goals and 21 assists for 24 points in 40 games. His 21 assists ranked second on the team.