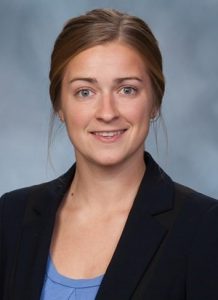 Colgate has announced the addition of Chelsea Walkland to the staff as an assistant coach for the women's team.
Walkland joins the Colgate program after spending five years at Robert Morris as an assistant coach.
"We are thrilled to welcome Chelsea Walkland as the newest member of our hockey family," Colgate head coach Greg Fargo said in a statement. "Chelsea arrives at Colgate with a championship pedigree, having won a national title at Division III with RIT and numerous championships during her time at Robert Morris. As a proven recruiter, experienced and very well-respected coach in our game, she understands what it takes to win. I'm excited to work alongside both Stefan and Chelsea in this new chapter of our program and continue to grow in order to allow our student-athletes to thrive at Colgate and beyond."
Prior to returning to her alma mater at Robert Morris, Walkland spent the 2012-13 and 2013-14 seasons as the top assistant coach at Oswego.
"I am extremely honored and excited to join the Colgate University women's hockey coaching staff," Walkland added. "Colgate has grown into a premier program in the country while maintaining a tradition of academic and athletic excellence. I look forward to working with the outstanding student-athletes and helping the program continue to reach new heights.
"I would like to thank Coach Fargo, Coach Decosse, and the rest of the search committee for this wonderful opportunity. My family and I can't wait to become part of the Colgate community."
Walkland began her collegiate coaching career as an assistant with RIT, spending one season with the Tigers before advancing to Oswego.
Prior to coaching, Walkland returned to Robert Morris as the hockey operations manager for the 2010-11 season. While playing with the Colonials from 2006 to 2010, Walkland served as an assistant captain during both her junior and senior seasons.
A three-time CHA All-Academic Team honoree, Walkland finished her career with 41 points on 17 goals and 24 assists in a program-record 140 games played.
In a standout performance against Sacred Heart on Feb. 7, 2009, Walkland tallied a goal and five assists in a 12-0 win where her assist total still stands as the second-best in a single game at RMU.