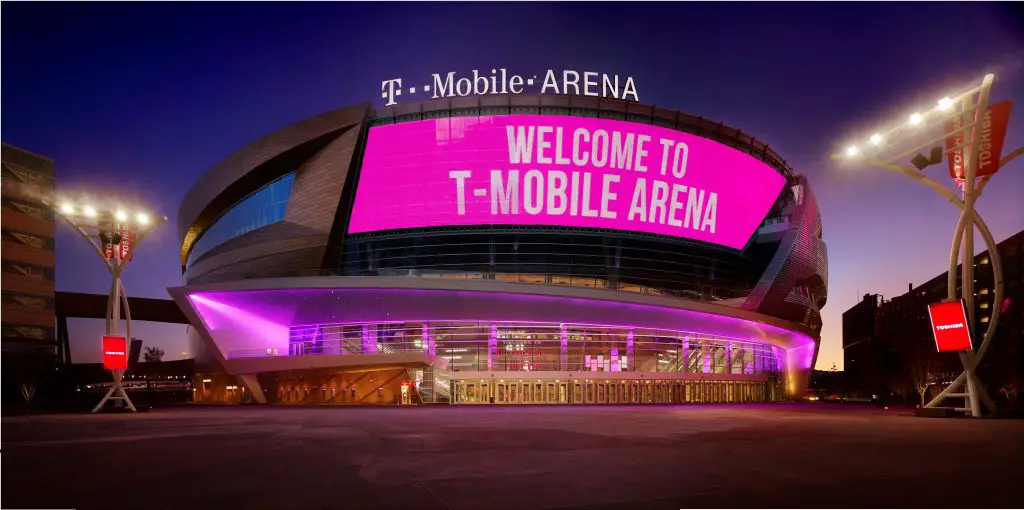 The Vegas Golden Knights Fortress Invitational, set to be held at T-Mobile Arena in Las Vegas from Jan. 3-4, 2020, will feature Army West Point, Cornell, Ohio State and Providence.
Television coverage will be announced at a later date.
"We are very excited to host the Vegas Golden Knights Fortress Invitational at T-Mobile Arena," Golden Knights president Kerry Bubolz said in a statement. "The Fortress Invitational provides our fans an opportunity to see some of the best college hockey players in the country with the unique in-game experience they are accustomed to seeing at VGK home games. We look forward to this tournament becoming a college hockey tradition in Las Vegas for years to come."
Puck drop for the first game of the tournament is slated for Friday, Jan. 3, with Army facing Providence at 5 p.m. PST, followed by Cornell squaring off against Ohio State at 8:30 p.m.
The Golden Knights will host the reigning Stanley Cup champion St. Louis Blues to highlight a triple-header of hockey on Saturday, Jan. 4, starting at 1 p.m. PST. The consolation game of the Fortress Invitational will be played at 5:30 p.m., followed by the championship game.
Tickets start at $30 and will go on sale to the public Monday, Aug. 19 at 10 a.m. PST. Two-day passes will also be available starting at $50.