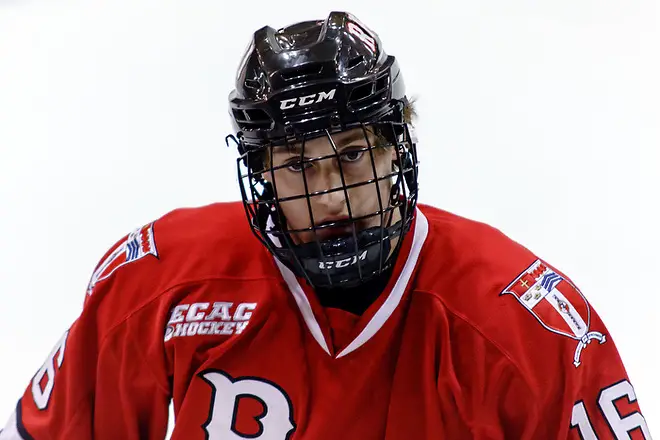 Michigan will have eight new players – including two graduate transfers – for the 2019-20 season.
Forward Jacob Hayhurst (Rensselaer) and defenseman Shane Switzer (Boston University) have committed to suit up as Wolverines this fall. Both will have immediate eligibility.
Hayhurst played the last three seasons with Rensselaer, leading the Engineers in points with three goals and 20 assists for 23 points in 29 games last season.
"We watched a lot of film on Jacob and very impressed on what we saw," Michigan coach Mel Pearson in a news release. "He led RPI in scoring last season and expect him to come in and be a top-six forward. We really like his playmaking ability and speed."
Switzer attended BU from 2015 to 2019 and in the 2018-19 season, recorded a rating of plus-1 in 17 games.
"Shane comes from Boston University and brings collegiate experience and depth to our blue line," Pearson said. "He is an older player that will provide leadership and we expect him to have a resurgence and have a good year for us."