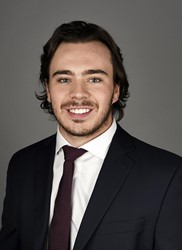 According to the Daily Gazette, Union forward Liam Morgan, who completed his sophomore season in 2018-19, has signed with the Belfast Giants of the Elite Ice Hockey League in the United Kingdom.
Last season, Morgan scored 14 goals among 26 points in 38 games. He was set to be the top returning scorer for Union in 2019-20.
Belfast won the EIHL championship last season and begins the 2019-20 season on Sept. 15.