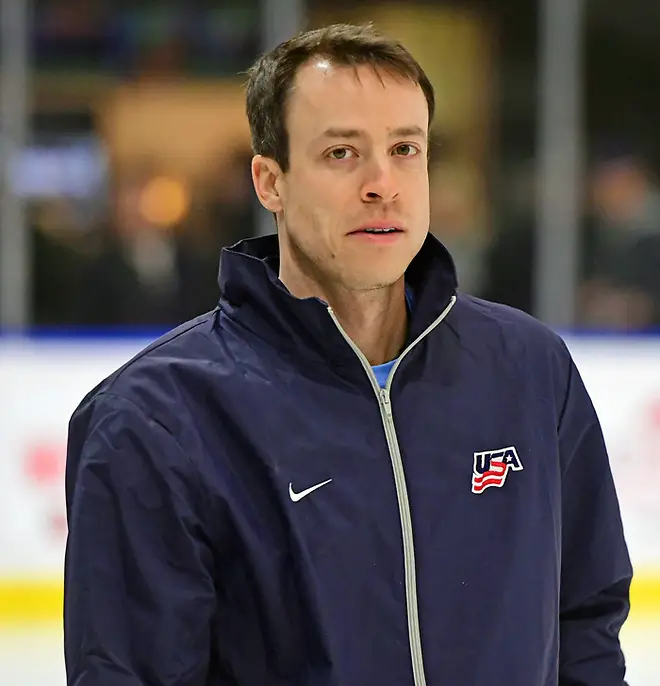 Michigan announced Friday the hiring of Kris Mayotte as the Wolverines' new assistant coach.
Mayotte spent the previous four seasons at Providence, where he served as associate head coach the past two seasons. A member of the 2015 national championship coaching staff, Mayotte worked primarily with the Friar goaltenders as well as with the penalty kill unit and handled all aspects of recruiting.
"I am extremely excited with the addition of Kris to our hockey staff," Michigan head coach Mel Pearson said in a statement. "Kris is a proven winner who will assist us with all aspects of our program. He is a tireless recruiter with an extensive recruiting network. In recent years at Providence, he did outstanding work, especially with the goalies and defensemen. I want to welcome Kris and his wife Juli to the Michigan family."
Mayotte replaces Brian Wiseman, who left last month for a job with the Edmonton Oilers.
"I am honored and humbled to join such a prestigious hockey program and institution," said Mayotte. "I look forward to helping build on the foundation that the coaching staff has set. There is an exciting future ahead for Michigan hockey and I can't wait to get started."
Prior to joining the staff at Providence, Mayotte spent two seasons (2012-14) as an assistant coach at St. Lawrence. Mayotte was the primary recruiter and worked with the goaltenders and penalty kill unit during his time with the Saints. Before St. Lawrence, he was a volunteer assistant coach at Cornell (2011-12) and a full-time goalie coach in Maryland (2010-11).
As a collegian, Mayotte played four seasons at Union (2002-06) as the starting goaltender for the Dutchmen.
After graduation, Mayotte spent five seasons playing professionally in the AHL, ECHL and now-defunct CHL.