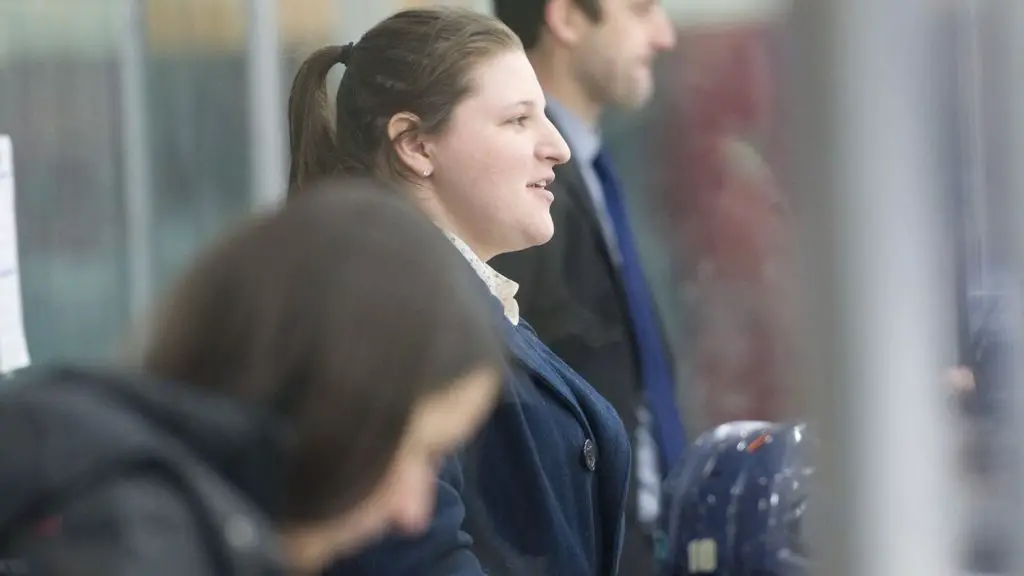 Abby Ostrom has been hired as the Boston University women's program's director of hockey operations.
Ostrom comes to Boston after spending four seasons as an assistant coach at her alma mater, Trinity.
"We are excited to welcome Abby Ostrom to Boston University and our hockey program," BU coach Brian Durocher said in a news release. "She has done a fantastic job during her time at Trinity College and will bring many great qualities to this institution. I believe that her hockey knowledge, organizational skills and understanding of how to work with elite student-athletes will allow her to make a seamless transition to BU. We are all excited to get her up to speed with the team, athletic department and staff."
In her role with the Terriers, Ostrom will help with the day-to-day operations of the program, including video breakdown and team travel.
A 2014 graduate of Trinity with a bachelor's degree in American studies and a master's in public policy and law, Ostrom was a two-sport star on the ice and on the softball diamond.
Ostrom was the director of men's hockey operations and an assistant softball coach at Skidmore during the 2014-15 campaign. She was a coaching intern with the USA Hockey National Development Camp in Minnesota for the U-15 and U-18 squads in the summers of 2015 and 2016 before working as a skills coach for the U-18 group at the camp in 2017.
A native of Carlisle, Mass., Ostrom totaled 21 goals and 17 assists in 80 games and is tied for second in the Trinity record book for game-winning goals in a single season.