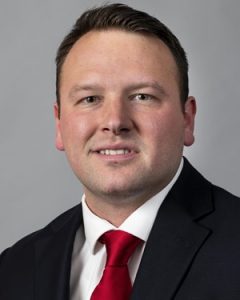 Shane Talarico has been named director of hockey operations for the Cornell men's hockey team.
"He has a solid reputation as having a great hockey mind," said Cornell coach Mike Schafer in a statement. "He's a tireless worker, and he's been very well respected wherever he's been."
Talarico joins the Big Red after serving as the associate head coach at Skidmore for the past two seasons.
Prior to Skidmore, Talarico spent two seasons as the head coach of the USPHL's Syracuse Stars Elite. He also served as an assistant coach of the Syracuse Stars Premier teams.
Talarico competed for four years as a goaltender at Potsdam. He had a career .897 save percentage and a 3.80 GAA. He graduated in 2015 with a bachelor's degree in history and a master's degree in education.