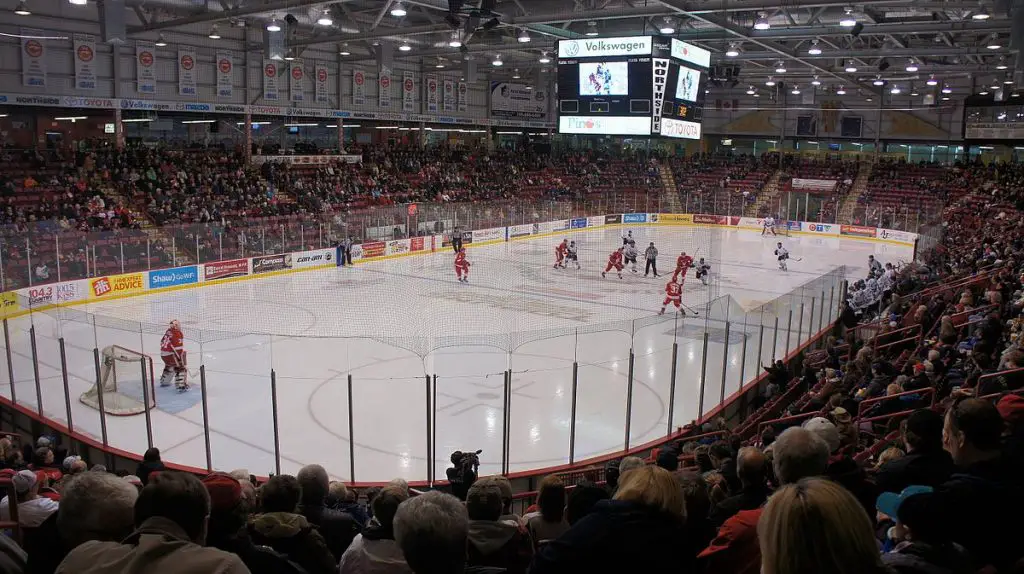 Lake Superior State will host Alabama Huntsville on Feb. 15, 2020 at the GFL Memorial Gardens.
This will be the first game played by the university in Sault Ste. Marie, Ont.
Puck drop is set for 7 p.m. that night at the home of the OHL's Sault Ste. Marie Greyhounds.
The game will be part of the LSSU-UAH series already scheduled for that weekend and will count in the WCHA standings. Game 1 of the series will be played on campus at LSSU's Taffy Abel Arena on Friday, Feb. 14.
"Laker hockey is very excited to partner with the city of Sault Ste. Marie, Ontario and the GFL Memorial Gardens for this event," said LSSU coach Damon Whitten in a statement. "It is great to be involved in an event that can connect the storied hockey history that these sister cities share. We hope to continue to build this relationship and there's no better way to do it than through the great game of hockey."
"All of us at the Western Collegiate Hockey Association are excited to see Lake Superior State and Alabama Hunstville take our game north of the border," added WCHA commissioner Bill Robertson. "I want to congratulate David Paitson, Damon Whitten and the athletic department staff at Lake Superior State for their work to make this unique opportunity a reality. This is a great day for the WCHA and collegiate hockey."
Soo Greyhounds season ticket holders will have the opportunity to purchase discounted tickets for this event beginning Sept. 23 at 10 a.m. until October 7 at 5 p.m. at the GFL Memorial Gardens box office only.
Lake Superior State season ticket holders will be issued tickets for this event as part of their ticket package and will be assigned a seat location similar to their seat in the Taffy Abel Arena. Their tickets will be available for pickup at the Norris Center ticket office beginning mid-October.
Tickets go on sale to the public on Oct. 11 at 10 a.m. Tickets can be purchased at the GFL Memorial Gardens box office, online at www.gflgardens.ca, or by calling 866-775-9422.