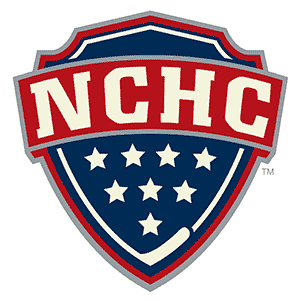 The NCHC announced Tuesday that it has established a student-athlete well-being task force, which "has added or revised policy and created new educational opportunities to be implemented during the 2019-20 season," according to a news release.
The announcement comes on the first day of the NCAA's second-annual week-long diversity and inclusion social media campaign.
The task force is for student-athletes to become better informed and enlightened on topics such as sportsmanship and conduct, diversity and inclusion, sexual assault, mental health and more. Initiatives include updating the conference's policies and procedures and student-athlete code of conduct, as well as establishing educational programming and requirements for the NCHC schools and the conference office.
"The general well-being of our student-athletes in today's world of college athletics and campus life is of utmost importance," NCHC commissioner Josh Fenton said in a statement. "We believe the work produced by this task force now and into the future can better support the needs and challenges faced by student-athletes across the NCHC."
The group consists of two athletic directors (Colorado College's Lesley Irvine and St. Cloud State's Heather Weems), two coaches (North Dakota head coach Brad Berry and Colorado College assistant Leon Hayward), two faculty athletics representatives (Western Michigan's Lisa DeChano-Cook and Miami's Ron Scott), and a president/chancellor designee (St. Cloud State's Judith Siminoe).
"Our goal is to foster an environment across the conference that underscores and supports the value of every student athlete, administrator, staff member or coach on our campuses and throughout the conference. We believe and embrace the notion that diversity and inclusion improve the learning environment for all student-athletes and enhances excellence within the Conference," added Scott. "As we move forward, we will work to promote, establish, and maintain an inclusive environment and culture, built on the pillars of sportsmanship for athletes, administrators and coaches that provides the best opportunity to participate in and experience fully the sport of hockey."
The task force will remain together and hold calls to discuss other topics, such as sexual assault and mental health, in the future, establishing initiatives to assist in each of those areas.