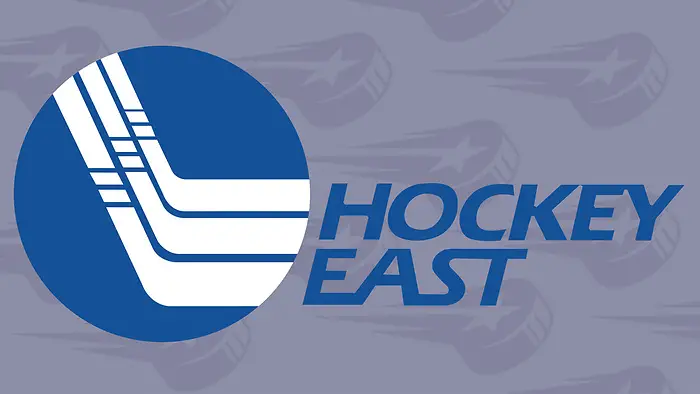 Jim and I both barely made it above .500 last week. Onward to a better week.
Jim last week: 5-4-1
Dave last week: 5-4-1
Jim to date: 25-21-5
Dave to date: 31-15-5
Friday, November 1
Boston College at New Hampshire
Both Boston College and New Hampshire are looking to rebound in this contest. The Eagles have lost three straight, albeit two on the road to top-ranked Denver and then to number eight Providence. UNH got shut out by Boston University. The key matchup will be UNH's top-ranked power play, which clocks in at 31.8 percent, against BC's bottom-ranked penalty kill, 74.1 percent.
Dave: BC 4, UNH 2
Jim: BC 4, UNH 2
Colgate at Providence
Other than taking three of four points from UMass Lowell, Colgate has struggled to an 0-3-1 record while Providence has been riding high. Although the Friars lost to Lowell in overtime on Saturday, they boast the top offense in Hockey East along with one of the best defenses with strength on special teams. This looks like a clear mismatch even before factoring in home ice for the Friars.
Dave: Providence 5, Colgate 1
Jim: Providence 3, Colgate 1
Friday-Saturday, November 1-2
Northeastern vs. Massachusetts
Here's the marquee matchup of the weekend, a home-and-home between third-ranked UMass (4-1-0) and number 10 Northeastern (4-1-1). They met two weeks ago and the Huskies drew first blood, 2-1 plus an empty-netter. Collectively, the two teams went 0-for-13 on the power play, a double-blanking highly unlikely to hold up over the weekend.
Dave: NU 4, UMass 3; UMass 3, NU 2
Jim: UMass 3, NU 1; UMass 3, NU 2
UMass Lowell at Vermont
Vermont has opened slowly with a light schedule, only four games. The Catamounts took care of business against St. Lawrence, but lost their other three contests. Offense has been the problem–stop me if you've heard that before–with only five goals total in the four games, and they're still looking for their first power-play goal.
Lowell, on the other hand, has played great except for getting only a single point in a weekend against Colgate. Could this be a similar pair of trap games?
Dave: UML 4, UVM 1; UML 4, UVM 1
Jim: UML 4, UVM 1; UML 2, UVM 1
Boston University at Maine
Maine looked like it was in for a long season when it dropped both games in the opening weekend (albeit one of them an exhibition) by a collective 12-0 score. The Black Bears have put that opening, however, in the rear view mirror with a 4-1 record since that point. BU, as noted in this week's column, is only a sliver away from being one of the top teams in the country. That said, both teams are neck-and-neck in almost every statistical category, so home ice could be a deciding factor.
Dave: BU 4, Maine 3 (OT); BU 3, Maine 2
Jim: BU 4, Maine 2; BU 3, Maine 2
Friday-Saturday, November 1-2
Merrimack vs. UConn
Both teams have started slowly, so this home-and-home could turn in any direction. The extraordinarily young Warriors have a win over Holy Cross to their credit while the Huskies earned their first win over Rensselaer. UConn certainly features the better offense, an even three goals a game, but that's no thanks to a power play still looking to get off the schneid.
Dave: UConn 4, Merrimack 2; UConn 5, Merrimack 2
Jim: UConn 3, Merrimack 2; UConn 4, Merrimack 2
Saturday, November 2
Boston College at Providence
Although I said above that the UMass-Northeastern home-and-home was the marquee matchup of the weekend, this one could argue for a close second billing. Arguably, the only thing preventing that has been BC's three straight losses. With Providence operating on all cylinders and benefiting from home ice, this could also go in the Eagles' loss column.
Dave: Providence 3, BC 2
Jim: Providence 3, BC 1
Dartmouth at New Hampshire
This traditional battle for Granite State superiority could be evenly matched, but it's hard to tell since Dartmouth has yet to play its first game. The Big Green will open their season on Friday against Harvard, so UNH will have some scouting tape to work with, but it will be slim pickings compared to the Wildcats' five games, three of which went to overtime. As noted previously, UNH's power play (31.8 percent) looks like a difference-maker.
Dave: UNH 4, Dartmouth 3
Jim: UNH 3, Dartmouth 2