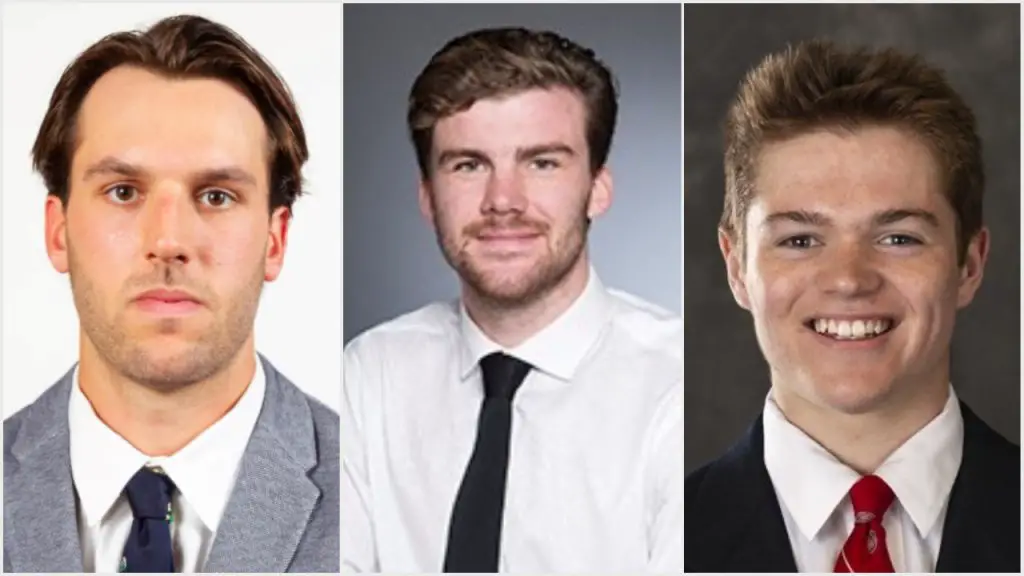 The Hockey Commissioners Association has announced its players of the month for October.
Notre Dame senior forward Mike O'Leary is the player of the month, while RIT junior Logan Drackett is the goaltender of the month and Wisconsin's Cole Caufield is the rookie of the month.
O'Leary led the Irish to a perfect 4-0-0 record in October while sharing the national lead in points per game (2.75) and assists per game (1.75) with linemate Cal Burke. O'Leary tallied multiple points in all four games to finish the month with four goals, seven assists and 11 points, while notching a point on the game-winning goal in three out of four contests.
Drackett helped RIT to a 5-1-0 record in October, their best start as a Division I program. He ranked atop all NCAA goalies with a 1.17 GAA and a 0.966 save percentage, while tying for the most shutouts with two.
Finishing the month with a nation's-best eight goals, Caufield pushed the Badgers to a 4-3-0 record, opening the month with a two-goal performance at Boston College, a three-point night at Merrimack with two goals and an assist, and a pair of goals in a victory against two-time defending national champion Minnesota Duluth.
He closed out the month with goals in back-to-back games, including a win against Clarkson on Oct. 26.