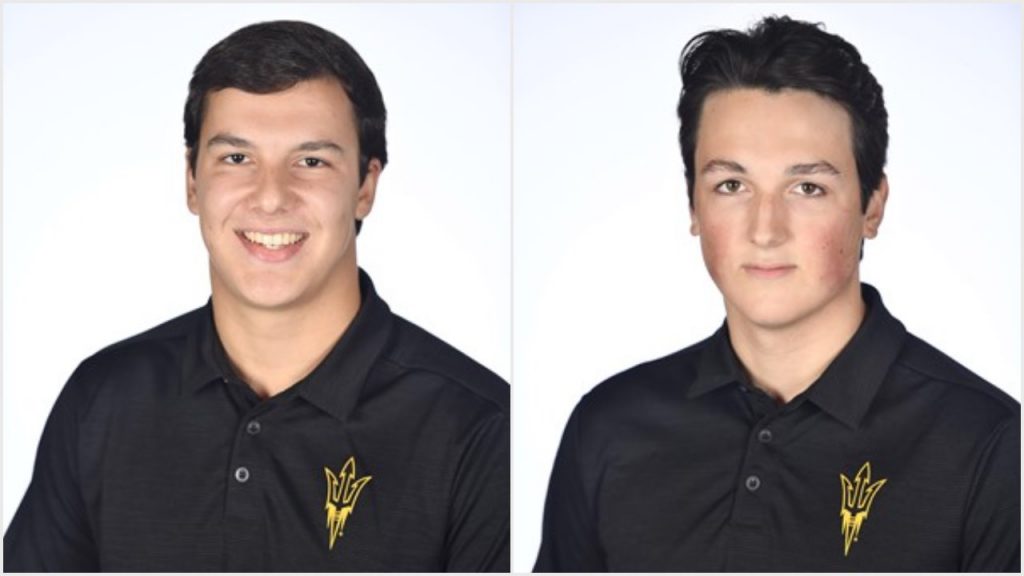 Arizona State freshman forwards Logan Jenuwine and Carson Briere have been dismissed from the team due to a violation of team rules, according to the Walter Cronkite Sports Network.
Jenuwine appeared in 10 games this season, recording three goals and one assist.
Briere, the son of former NHL player Daniel Briere, was a redshirt freshman.