And Then There Was One
Turn out the lights. The party's over. …
The race for the Hockey East regular-season crown is all but done. Boston College's sweep of Providence two weeks ago and Maine last weekend — combined with New Hampshire's three-game losing streak — has distanced BC from the rest of the pack.
Second-place UNH is now as close — seven points away — to last-place Merrimack as it is to the first-place Eagles. As a result, the Eagles are now poised to win their first Hockey East regular-season crown since 1990-91.
"It's been a goal of ours because we haven't won a league title in 10 years," says BC assistant coach Mike Cavanaugh, speaking for under-the-weather head coach Jerry York. "This group has really made it a priority to win that. They're sensing that the goal is attainable and they're working hard to achieve it."
The biggest reason is painfully obvious to the rest of the league.
"There's only one team in Hockey East that is dominating, and that's because of one reason: they can score goals," says BU coach Jack Parker of the archrival Eagles. "They can score goals against anyone … anyone except Michigan State, I guess. (BC lost to MSU, 4-1.)
"They've shown they have the ability to put the puck in the net and that separates them from the rest of us. You can look at [BU's] roster or UNH's or Northeastern's and we're all in the same boat. We all thought we'd generate more offense than we have."
BC's 4.56 goals per game in Hockey East contests dwarfs all comers. Other than Providence at 3.29 per game, no one else is higher than BU's 2.69. You have to go all the way back to Maine's 42-1-2 national champion juggernaut in 1992-93 to see that big of a gap. And on a percentage basis, BC's margin this year tops even that one.
Combined with a second-best 2.19 goals-against per game mark, it would be a surprise if the Eagles weren't running away with the league.
Even so, two weeks ago the title was still up for grabs. Merrimack had just upset BC, 6-3, and both UNH and Providence were breathing down the Eagles' necks.
"Before the Providence series we talked as a club," says Cavanaugh. "We'd gotten off to a great start, but post-Christmas we were 3-3. We had played some tough teams: Michigan State, Michigan, two with BU, our archrival, and then we were at Lowell and at Merrimack.
"Nonetheless, we were 3-3 and we were not happy with that. We said that we had to bear down more as a club, take care of our own end and compete harder as a club."
The Eagles certainly responded at the expense of Providence and Maine.
"Brian Gionta is the leader of our club and he has nine goals in those four games," says Cavanaugh. "But the whole club bore down. Scotty Clemmensen has been solid in net and we've played pretty well."
Gionta, of course, stunned the nation, not to mention the Maine Black Bears, when he erupted for five goals in the first period on Saturday night.
"I've never seen that even in Squirts or Pee Wees," says Cavanaugh. "Five goals in one period! He actually did it in about 12 minutes. That was something special. I've seen him do a lot of things at BC, but that eclipses anything to this point."

In the process, Gionta became the nation's number-one goalscorer with 22. He also tied David Emma for the top spot all-time among BC players with 112 career tallies. He may have even made himself a co-favorite for the Hobey Baker Award, along with Michigan State goaltender Ryan Miller and North Dakota forward Jeff Panzer.
"He's averaged 30 goals a season [over his BC career], which is remarkable," says Cavanaugh. "If you count the second team, he has a chance to be a four-time All-American, which is another amazing feat. When you start looking at what this kid has achieved in college hockey, it's remarkable.
"Then you throw in the intangibles. He's an affable kid. He's a very humble kid. While he's driven to succeed on the ice and while he may be a tyrant on the ice, off the ice he's a gentleman. Our kids look up to him and they respect him. That's the reason why we're in the position to win a league title.
"We're biased here at BC, but I think he's the best player in the country. I think if coaches could take any one player in the country, a lot of them would take Brian Gionta."
Without question, though, Boston College's strength extends from its Gionta-led senior class down through its freshmen, who are the envy of every recruiter and head coach in the league.
"All of us have lost a number of real good players," says Maine coach Shawn Walsh. "Other than BC's freshman class, it doesn't appear that anybody has got freshmen who are really dominating."
The Eagles rookies, on the other hand, are very much dominating their freshmen brethren around the league, totaling 34 goals and 54 assists. You could take any two teams' rookies and still not match those numbers.
"We're extremely happy with our freshman class," says Cavanaugh. "J.D. Forrest is a very talented defenseman. We knew Ben Eaves and Chuck Kobasew were going to be top-notch hockey players. You're just starting to see Ben Eaves take off. Chuck is having a possible Rookie of the Year-type season.
"Tony Voce has come along a lot more quickly than we thought he would. Ty Hennes, who is a walk-on, and Justin Dziama are doing a terrific job for us filling a role on our fourth line. Our fourth line is playing more than it ever has in the past. Brett Peterson is a defenseman who has adapted very quickly and is playing a lot of minutes for us and is playing well.
"As a whole, they've fit in very well. But regardless of our freshman class, our team is driven by our upperclassmen. If you talk to any coach in the country, if you don't have the upperclassmen who can lead you, it's tough to win."
Cavanaugh harkens back to BC teams of a few years ago to prove his point.
"It's just like when Marty Reasoner was a sophomore and Mike Mottau, Jeff Farkas and Blake Bellefeuille were freshmen," he says. "We went through some tough times because the most talented players on our team were still real young and it takes some time for them to come around.
"I'm not taking anything away from the juniors and seniors in that class because there were some talented kids. But they had never won anything. They had gone four years without winning anything. It's tough to turn the corner when your upperclassmen haven't won anything.
"Marty's junior year was our first taste of success. After that, our kids expected to be successful and they knew what it took to get to the national tournament. That becomes something your younger kids can feed on. Since Brian came here, he's known nothing but Final Fours and Hockey East championship games.
"We've got talented kids like Ben Eaves or Chuck Kobasew, but we have a Krys Kolanos and Brian Gionta and Mike Lephart ahead of them. We have some kids who are seniors who are probably just as talented."
That results in two big advantages according to Cavanaugh.
"One, it's an easier transition [for the freshmen,]" he says. "We're not asking them to carry our club.
"Two, they get to learn a lot from the older kids. Not only on the ice, but they learn how to act off ice. Those are the little intangibles that help you when you get to your Hockey East championships and your national tournaments."
Auction Time
Kudos to all the fans out there who bid on the special Shawn Walsh North Dakota jerseys, raising $11,055 for The Coaches Foundation. I'm happy to say that although someone else snagged number seven, I didn't come away empty-handed.
In case you missed it in our news briefs, another very interesting item is similarly going up for bids. The Coaches Foundation will auction a line chart autographed by 20 members of the 1992-93 Maine national championship team. The lineup from the Jan. 29, 1993 game played against New Hampshire at Snively Arena was donated by a UNH alumnus.
Bidding will take place on hockeyeastonline.com from Tuesday, Feb. 6 through 11 a.m. (Eastern) on Friday, Feb. 9. All proceeds will go to The Coaches Foundation, a charitable organization set up to serve as a resource for coaches who might need financial help in the face of devastating illness.
The line chart is not in perfect condition, but does contain the signatures of Paul Kariya, Jim Montgomery, Cal Ingraham, Mike Latendresse, Eric Fenton, Patrice Tardif, Kent Salfi, Peter Ferraro, Chris Ferraro, Justin Tomberlin, Dave Lacouture, Dave MacIsaac, Dan Murphy, Chris Imes, Matt Martin, Andy Silverman, Jason Weinrich, Lee Saunders, Mike Dunham and Garth Snow.
Beanpot
It's that time again, so here's a look at the three Hockey East teams involved:
Boston College enters as the only nationally ranked team of the four. Nonetheless, it's been seven years since the Eagles last won the 'Pot. Archrival Boston University has won it six straight times.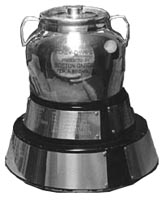 Last year was an ideal example of how the favorite doesn't always go home happy on the second Monday in February. BC had entered the championship game having not just beaten its last six opponents, but having annihilated them to the collective tune of 31-4. No matter. BU won anyway, 4-1.
This year BC is once again on a roll, as noted above, and arguably towers head and shoulders over the rest of the field. Deja vu time?
"We might be head and shoulders ahead in the RPI and with our record, but BU is the champ," says Cavanaugh. "They're the six-time defending champ and that's how we look at it. You throw the records out the window; BU is the champ [so] they're the favorite."
While the latter point may be debatable, BC's position in the standings may help the Eagles end BU's Beanpot stranglehold.
"Usually this is a very distracting week because everyone is talking Beanpot," says Cavanaugh. "[But] we've got Lowell to play on Friday night. Because our team has the goal of winning a league title and our kids are realizing that we control our own destiny now and it's become such a focus on our club to win that league title, we really haven't even thought of the Beanpot yet.
"Our Lowell game is taking precedence over everything else because we know how important those two points are for us to win the league title. It's the first time since I've been here that the Beanpot has been secondary this week. It really is.
"In the past, the Beanpot was something we could win. But with the league title being there and with it being 10 years since we've won it, that's been our focus.
"It's been nice as a coach. We're focused on Lowell. Hey, Saturday is going to come and then the hoopla is going to start and we're going to be excited to be in the Beanpot. It's an exciting time for the whole city of Boston. We'll be excited and we'll be ready to play.
"But you throw the records out when you get to the Beanpot. BU is the favorite and someone is going to have to go through BU to win that championship."
Boston University may be peaking at just the right time. After opening the season 2-8-1 and also going through an early-January 0-3-1 stretch, the Terriers have rebounded, most notably with a sweep last weekend of New Hampshire.
"I'll be happy to get the kind of effort we got on Saturday night up at UNH," says coach Jack Parker. "I thought it was one of our best overall efforts of the year. I thought we controlled the play most of the night, controlled the tempo of the game the way we wanted to, and we got solid goaltending from Jason Tapp.
"That's where we [originally] thought we would be. It's taken us a long way to get there. [But] it doesn't mean we're going to show up that way the next game. We've shown instances of [strong play and effort] during the year but never really sustained it. This was the first time we've put together back-to-back games where we've really had that.
"In general, the thing we're most pleased with now is what concerned us the most during the losing streak [early in the season] and that's our goaltending. [Sean] Fields and Tapp are both playing extremely well and with a lot of confidence. They're giving us a one-two punch that we're ecstatic about."
Tapp, a junior who had to sit while first Michel Larocque and then Ricky DiPietro led their teams to Beanpot titles, will start on Monday night against Northeastern. If BU wins, Tapp will again start in the championship game.
"We've also gotten great games game-in-and-game-out of late from Carl Corazzini and Freddie Meyer," says Parker. "Jack Baker had a heckuva weekend against UNH. So some of our more important players are playing consistently well right now."
All that good karma, however, could change in an instant based on the track record of this year's Terriers. They opened the season 2-8-1, then won four straight and five of six.
Were they on the rise for good? Not so fast. They then went 0-3-1, including two lifeless performances, one against Lowell and the other an especially surprising one against their archrival, Boston College.
Going down the drain? Once again, not so fast. With the sweep of UNH, BU has now won three straight.
Ask Parker about whether he has a handle yet on his team from a consistency perspective and he responds with characteristic bluntness.
"None whatsoever," he says. "I was really flabbergasted with how we played at BC after winning the game at home. To play with so little emotion and so little focus … I couldn't figure out what type of team I had.
"We actually played two solid games at Maine, I thought. … Then we came back and played so poorly against Lowell."
Parker was so upset at his team's lack of effort that Friday night that he told the team he didn't want to see them until Sunday's game against Niagara.

"I told them not to come near," he says. "I didn't want to see them until we played the game. We didn't practice [on Saturday]; we didn't have a pre-game skate; we didn't do anything together as a team."
The move worked with a win over Niagara and then the sweep over New Hampshire.
"I don't know if [sweeping UNH] is who we are or if we are going to be a team that is easily satisfied and continues to show that up-and-down type of [behavior,]" says Parker. "We've even done that within periods. We've played really well in the first period and turned around and played poorly in the second because it seems that we're too easily satisfied.
"This is the first time in a while that we've shown consistent effort. So there's hope that it's finally seeping in here that we're running out of opportunities. With all the mess we've made of the season thus far, we're still in pretty good shape as far as getting home ice in the playoffs. … Home ice counts and counts big in this league and that's still our focus.
"It's possible or even plausible that we could finish in second or third place in the league. That would be kind of weird considering what we've done."
One player who may be entering the Beanpot and the stretch run with an extra jump in his step is Dan Cavanaugh. As the number two returning scorer, the junior was expected to make a bigger contribution this year than he's provided. Things reached a low when he was benched for two contests following a stretch of only one assist and no goals in the first five games in January.
No doubt, Cavanaugh in the stands caught the attention of his teammates, if not the player himself, and may have helped spark the recent surge.
"I don't think it goes unnoticed that there's a pretty good player sitting out," says Parker. "I better not cause the coach to think that I should sit out the next game.
"The lines have been changed around and some guys who were getting a lot of ice time are not getting that much ice time and some guys are out of the lineup. All of a sudden, the freshmen are getting a lot more ice time.
"I think it sends the right message that those who play well will be rewarded with further play. We want you to play hard every night.
"Cavanaugh came back and played well at UNH, but it remains to be seen if he can sustain that. If he can't, he'll be back watching games again. That's always the ultimate convincer for players because most of them want to be in the lineup.
"I'm sure Danny will play hard and he sees what we're talking about. Sometimes it's good to sit out, too, because it makes you less nervous. Hey, the worst thing has already happened. I got benched."
Northeastern enters the Beanpot with a title drought dating back to 1988, the longest among the four schools. Even so, the Huskies open the tournament playing some good hockey after taking five of six points in their last three league games. Included in that stretch is an impressive 5-3 win over UNH.
"The area that we're happy with is that we're not giving up a lot of goals," says coach Bruce Crowder. "Our defense is playing well and so is Mike Gilhooly in goal. That's the real positive side along with our penalty killing.
"The not so positive side is our five-on-five production and on the power play, which go hand in hand a little bit."
The usual remedy for a stagnant offense is to juggle the lines in a search of better combinations. In Northeastern's case, however, that falls into the category of been there – done that.
"I didn't realize it, but somebody made the comment in the Fox [TV] game that we had used 65 line combinations," says Crowder with an amused laugh. "Who keeps track of that?
"You're looking for that mix, but I think that we're going the other way this time. We're sticking with some of the line combinations and hoping that they're going to jell a little.
"We're just working on things in practice, trying to do all the little things. Keep your stick on the ice. Hit the net. Go for rebounds. If you can't score pretty, take the ugly ones."
The Huskies recognize that their first-round opponent, Boston University, is coming in with six straight titles. To many, Northeastern will be perceived as a significant underdog.
"It's a little bit like a heavyweight champion," says Crowder. "When you go into the ring with the guy and count on the judge's decision, it goes to the champion. You've got to knock the champion out or at least knock him around.
"But at the same time, what happened in the past games is all for naught. Hopefully, our team is prepared and we're ready to play. We've got some positives that we're bringing into the tournament this year that we might not have had in the past. The biggest thing is that we're healthy. We're also playing well defensively and defense wins championships."
Quip of the Week
Although this happened after the BC-BU game on Jan. 7, it pertains to the upcoming Beanpot matchups. One member of the press asked Eagle coach Jerry York about the game being a potential preview of the Beanpot championship game.
One wit added, "Or a preview of the consolation game."
Who's Gonna Rebound?
Although overshadowed by the Beanpot, the classic Maine-UNH rivalry resumes on Sunday in a contest that could prove vital to both team's playoff positions. Both perennial powerhouses are coming off very un-powerhouse-like weekends in which they were swept.
New Hampshire has now lost three straight. Factoring in games-in-hand, the Wildcats could slide from second place to fifth this weekend.
"I liked the way my team played tonight," said UNH coach Dick Umile after a Friday night at Walter Brown Arena in which the Wildcats outshot BU, 37-21, but still lost. "They did everything but win the game. They played hard and we had our opportunities to win the game, but we didn't get it done."
It was more of the same one night later back at the Whittemore Center, where UNH had to that point suffered only one loss this season. Again, the Wildcats won the battle of the shots, but lost the war on the scoreboard.
"Obviously not the weekend we wanted," said Umile after the loss. "It was very disappointing. We had a lot of hard work, but nothing to show for it. … It was good hockey all weekend. They got four points and we got zero. That's the bottom line. I'm not too excited."
Matt Swain suffered a fractured forearm in the BU series and will likely not play this weekend.
Maine coach Shawn Walsh, like Umile, is disinclined to press the panic button after getting swept by BC. The Eagles, after all, now seem to be dishing out scoreboard abuse to everybody. In three games with BC, Maine has been outscored a humbling margin of 18-5. On the bright side, though, in games against all other opponents, Maine is well on the plus side, 61-43.
Come playoff time, that may be equivalent to "other than that, Mrs. Lincoln, how did you like the play?" if a matchup with BC looms. Until then, however, the Black Bears can approach the rest of their season with confidence despite last weekend.
"It was the first time this year [that those kind of defensive breakdowns] happened to us," says Walsh. "It happened a little bit in the second New Hampshire game, but it's been rare for us. We went into the weekend the fourth-best defensive team in the country.
"I think the pressure on our players to produce offense is such that if you're not careful, you can take too many chances and run to the puck and you just don't play sound defensively, which is exactly what happened on Saturday.
"We've just got to get back to playing the way we can play, which we'd been doing until Saturday."
This is what this weekend's clash comes down to: two of the league's best defenses trying to stop two offenses that aren't burying the puck. A scoreless tie wouldn't be a shocker. The two teams played to that result on Jan. 5.
If the Black Bears win — and the game is at Alfond Arena — they will be well-positioned for playoff home ice, if not a serious run at second place. Their next six games will be against the three teams in seventh, eighth and ninth place in the standings: UMass-Amherst, UMass-Lowell and Merrimack.
This season has shown that those games will be anything but easy, but Maine could follow last year's script of a dominant finish and a major dollop of momentum going into the playoffs.
Light My Fire, Inc.
Attention, Hockey East coaches!
Two weeks ago, this column asked, "What's up with Brian Gionta?" Not that there was anything particularly wrong with 25 points in 22 games, but the three-time All-American was behind his accustomed scoring pace.
After the column appeared, Gionta promptly recorded four goals and two assists in a key weekend series against Providence. He then followed that with five goals in one period — five goals in one period! — as part of another weekend sweep, this time over Maine.
That amounts to .59 goals and 1.14 points per game before the column and 2.25 goals and 2.75 points per game after.
So, coaches, if you have a player you'd like to turn into a scoring machine, a "What's up with … ?" segment can appear in this column for the right price.
I can't be bought. But I can be rented.
Trivia Contest
The most recent question asked: what year (in the nineties) did UMass-Amherst resume varsity hockey? Also, what year had it been dropped? And finally, who were the two coaches involved?
Josh Gibney was first to answer correctly that the school dropped the program after the 1978-79 season under Jack Canniff and resumed in 1993 under Joe Mallen. The Minutemen joined Hockey East one year later.
(Josh was good enough to allow USCHO's use a couple weeks ago of his photo of Maine coach Shawn Walsh wearing a UNH jersey. Thanks to him for that eye-catcher.)
His cheer is:
"Go Cats – Beat Maine!!!"
This week's question looks beyond the boundaries of Hockey East and asks what was unique about Lake Superior State forward Kyle Anderson from New Year's Day to Jan. 26?
Send your answers or wild guesses to Dave Hendrickson.
And Finally, Not That It Has Anything To Do With Anything, But …
Here are a few quick political observations:
I don't know about you, but I found the Clinton administration's prank of removing all "W" keys from keyboards to be both hilarious and inspired. On the other hand, I also considered it a knee-slapper to see Clinton's dog buddy bite him in the … um … hindquarters.
Is there a more obnoxious human being on the planet than Sam Donaldson? Cokie Roberts must have been very bad in a past life to warrant being paired with him.
Even if you agree with campaign finance reform, Sen. John McCain's contention that he "has a mandate" for it is befuddling. Did I miss something? McCain lost, didn't he? Dubya had knocked him out of the race before even half the states held their primaries. If that's a mandate, then Jennifer Lopez thinks I'm a hottie.
But Donaldson, McCain and every other self-important political weasel must bow at the shrine of Massachusetts Speaker for Life Tom Finneran. His recent power play should make all Bay Staters want to vomit.
On the more positive side, former Senator Bob Dole's Super Bowl commercial for that "blue magic" that puts spark into his life lets even the most hardened cynic know that not every politician is a self-important blowhard.
I strongly agree with the concept of Congress paying down the debt, but I fear it's about as likely as yours truly paying down his own debt.
---
Click here for information about Dave Hendrickson's latest short story, "Yeah, But Can She Cook?"
---
Thanks to Scott Weighart, Josh Gibney and Jim Connelly.