Mercyhurst was named the overwhelming favorite in the inaugural Atlantic Hockey preseason coaches' poll, receiving eight of a possible nine first-place votes.
Atlantic Hockey begins play this season under a new banner, as the conference was formed after its nine schools decided to leave the MAAC in June. The league has a new commissioner, former Merrimack athletic director and Hockey East commissioner Bob DeGregorio, and a new makeup after the announcements by Fairfield and Iona that they would drop hockey after 2002-03.
But according to league coaches, the Lakers will still be the team to beat.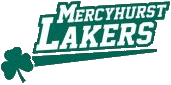 Mercyhurst comes off a season in which it went 22-13-2 and claimed both the MAAC regular season and postseason titles. The Lakers return 18 players, including eight forwards who had 17 points or better last year.
Mercyhurst went on to the NCAA tournament after earning the league's automatic bid, which will be retained this season despite the change in conference. The Lakers fell to eventual champion Minnesota in the first round, 9-2.
Quinnipiac received the other first-place vote and was tabbed for second. The Bobcats also return a veteran-laden squad that finished second last season with a record of 22-13-1 and lost to Mercyhurst in the MAAC Championship by just a goal.
Holy Cross was third in the poll and Sacred Heart fourth. The two schools tied for third last season.
Canisius, Army, Bentley, Connecticut and American International rounded out the poll from fifth to ninth.
QU forward Matt Craig was selected as the preseason Player of the Year, while Army's Brad Roberts was named as the preseason Goalie of the Year.
Seven of the nine schools were represented on the preseason All-Atlantic Hockey Team. Army and Mercyhurst led the way with three players named each, while Holy Cross and Quinnipiac had two players named and AIC, Connecticut and Sacred Heart one each.