Sophomore center Matt Anderson of Massachusetts will probably miss the entire season after surgery in the wake of an injury he suffered last year.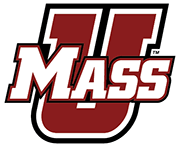 Anderson injured his shoulder in UMass's first Hockey East quarterfinal game at Maine, a game his team won 5-3 with him scoring a goal. He did not play the next night, a 4-2 series-clinching victory, but did return for UMass's Hockey East semifinal matchup a week later with New Hampshire. UNH squeaked out a 5-4 win.
Over the summer, Anderson tried rehabilitation of the shoulder, but in the end surgery was necessary. It will likely mean that he will miss the entire 2003-04 campaign.
"He's a significant player for us, playing on the top line with [Greg] Mauldin and [Stephen] Werner," said Minutemen head coach Don Cahoon.
"Right now he looks to be a redshirt."
As a rookie, Anderson centered that top line and had 10 goals and 31 points. On the whole the line accounted for nearly 40 percent of the team's goals.
The decision on whether or not to redshirt Anderson is not definite yet. Anderson could potentially return near the end of the season to coincide with the stretch drive into the playoffs.
But playing in just one game at that point would count as his second season of eligibility out of four. If Anderson does sit out the season, he will have a full three seasons left to play.
The news comes as UMass received its highest ranking ever in the Hockey East preseason coaches' poll. The Minutemen were picked fifth after finishing sixth last year and reaching the league semifinals for the first time ever.
USCHO Hockey East Correspondent Dave Hendricksen contributed to this story.