Since dealing the Gophers their last blemish en route to the NCAA title, Ohio State has been outscored 26-2 in the teams' four subsequent head-to-head meetings. Although on paper it appears the Buckeyes have little hope for victory against No. 1 Minnesota, this is the same OSU team that played No. 3 Minnesota-Duluth down to the wire in its last USCHO Game of the Week appearance, despite losing to the same team 8-3 the day before. The Gophers know full well that OSU cannot be taken lightly.
No. 1 Minnesota 19-1-2 (14-0-2 WCHA)
Top Scorers: Natalie Darwitz, Jr., F (24-43-67), Krissy Wendell, Jr., F (28-36-64), Kelly Stephens, Sr., F (23-24-47), Lyndsay Wall, So., D (9-22-31)
Top Goaltender: Jody Horak, Sr. (13-1-2, 1.54, .919)
Scoring Offense: 5.41 (2nd)
Scoring Defense: 1.32 (2nd)
Penalty Minutes: 14.9 (11th)
Power Play: 42 of 134, 31.3% (1st)
Penalty Kill: 129 of 144, 89.6% (5th)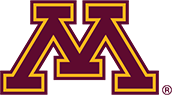 Even though Minnesota has shutouts in three of its last four games, Coach Laura Halldorson believes her team has been playing better offensively than defensively as of late. Even if the Gophers aren't allowing goals, they still want to maintain good habits in limiting scoring chances in ways that will pay off further down the line. Another constant target for improvement – scoring from young sources other than the prolific top line – has finally started to pay dividends. The Gophers have had a goal without any input from the top line in four straight games and two in each of their last two games. Freshman Erica McKenzie has led the way with goals in three straight games.
The Gophers' triumphant trio will be continuing their assault on milestones following Natalie Darwitz's surpassing of the Gopher career assist mark last weekend. Goaltender Jody Horak is just one win away from tying the Gopher all-time career win record held by Erica Killewald. Darwitz is sitting at 199 career points and Wendell is at 197, so both could be over the 200-point plateau by Saturday's game. Both could also pass Ambria Thomas' career total of 201 points, good for second on the team all-time list.
No. 10 Ohio State 12-9-1 (9-9-0 WCHA)
Top Scorers: Jana Harrigan, Jr., F (13-23-36), Jeni Creary, Sr., F (15-9-24), Megan Mulvaney, Sr., F (7-11-18), Tessa Bonhomme, So., D (4-13-17)
Top Goaltenders: Melissa Glaser, Sr. (5-6-0, 3.45, .888), Erika Vanderveer, So. (7-3-1, 3.05, .898)
Scoring Offense: 2.73 (15th)
Scoring Defense: 3.27 (23rd)
Penalty Minutes: 13.2 (22nd)
Power Play: 22 of 123, 17.9% (10th)
Penalty Kill: 90 of 117, 76.9% (28th)

Even in their sweep of Yale, the Buckeyes still struggled to play a full 60 minutes, as they blew a late two-goal lead in the first game and fell behind 2-0 in the second period. But where they gained confidence is in their ability to finish games down the stretch.
Even though Minnesota has dominated the head-to-head series at OSU, it has never been a gimme. The Buckeyes have lost by a single goal, tied, or won in at least one game of every home series against the Gophers since the 2000-01 season. To keep that streak alive, Coach Jackie Barto says OSU will have to start strong and set the tempo early with strong defense and unrelenting pressure. Her rival coach this weekend observes that OSU has been successful when its forecheck has been aggressive and disciplined. The Gophers consider themselves to be a team that relies more on speed and skill than physical play, but they certainly aren't afraid to get physical in their defense, as they proved in last Friday's melee against Brown.