The Mercyhurst Lakers have dominated College Hockey America over the conference's first three seasons. Last year, they took another step, qualifying for the NCAA tournament and pushing eventual runner-up Harvard to the brink of elimination in three grueling overtimes. If the Lakers want to continue their advancement and make the Frozen Four, they'll have to beat teams like Minnesota, who have played in the national semifinal in seven of their eight seasons.
Mercyhurst's best hope to do so may be to follow the recipe that St. Lawrence used in defeating Minnesota on opening weekend. The Saints came out hard from the start and exploited a physical edge all over the ice, while their deep and talented defensive corps limited the speedy Gophers to a mere 16 shots on goal for the game. The Gophers figure to need more chances than that to win, because they lack the established finishers they've had in past seasons.
Game Time: Sat. 3 p.m. ET (Broadcast Links)
No. 8 Mercyhurst (3-1-0 overall, 0-0-0 CHA)
Top Scorers: Julia Colizza, Jr., F (2-3-5), Valerie Chouinard, Fr., F (3-1-4), Stephanie Jones, So., F (0-4-4), Samantha Shirley, Sr., F (3-0-3), Michelle Bonello, Jr., D (1-2-3)
Top Goaltender: Laura Hosier, So. (3-1-0, 1.30, .928)
Scoring Offense: 3.00 (9th)
Scoring Defense: 1.25 (T-5th)
Penalty Minutes: 14.5 (T-11th)
Power Play: 3 of 28, 10.7% (14th)
Penalty Kill: 28 of 29, 96.6% (2nd)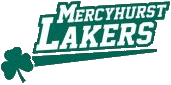 Mercyhurst hockey has been synonymous with good defense, and a big reason why is that the program is always strong in net. Laura Hosier anchors the position this year, following the likes of Desirae Clark and Tiffany Ribble. Another component to their defensive prowess is a strong blue line, including All-CHA first-teamers Ashley Pendleton and Michelle Bonello.
As is the case with many contenders in an Olympic year, the Lakers could use a marquee player up front. The freshman class adds talent to the forward mix, featuring Valerie Chouinard from the Canadian U-22 team. Senior captain Samantha Shirley recently passed the 100 point mark for her career and epitomizes the type of players in the Mercyhurst lineup.
"We've always been characterized as a disciplined, hard-working team with a lot of character and passion," said 2005 AHCA National Coach of the Year Mike Sisti. "Those are ingredients we think are constants for us."
For the second season in a row, the Lakers lost their opener despite enjoying a large advantage in shots over a lower-ranked opponent from the WCHA. Their ability to get a higher percentage of those pucks into the net may determine how high they ascend in 2005-2006.
No. 4 Minnesota (3-1-0 overall, 2-0-0 WCHA)
Top Scorers: Erica McKenzie, So., F (3-3-6), Andrea Nichols, Jr., F (2-2-4), Gigi Marvin, Fr., F (1-2-3)
Top Goaltender: Brittony Chartier, Fr. (3-1-0, 1.26, .939)
Scoring Offense: 2.25 (13th)
Scoring Defense: 1.25 (T-5th)
Penalty Minutes: 14.5 (T-11th)
Power Play: 4 of 20, 20% (6th)
Penalty Kill: 25 of 28, 89.3% (10th)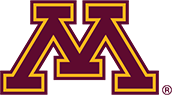 Winning three games out of four isn't bad – Minnesota is just accustomed to winning more. Maintaining a .750 winning percentage over the next five weeks will be a challenge, however, as they face tough series against No. 8 Mercyhurst, No. 3 Minnesota-Duluth, No. 9 Ohio State, Brown, and No. 2 Wisconsin.
The difficult early stretch in the schedule compounds the Gophers' problem of finding new sources of offense. The rebuilt power play has connected 20 percent of the time – respectable, but nowhere near the 31 percent of last year. Production at even strength has been minimal, with only three such goals over the first four games. One source of optimism for Minnesota is Ms. Hockey for Minnesota high schools Gigi Marvin, who has shown flashes of brilliance. The Gophers set an NCAA record with 19 shorthanded goals in 2004-2005; ironically, they are on pace to match that total thanks to a pair by leading scorer Erica McKenzie.
Freshman goalie Brittony Chartier has performed like a veteran, befitting her Canadian U-22 pedigree. Chartier can claim two shutouts for her first four times out and will likely get many chances to add to that total.
For the Gophers to achieve their goal of defending their title while hosting the Frozen Four in Mariucci Arena come March, they will have to match the hard work and discipline that Mercyhurst incorporates. This weekend's series serves as a good indicator as to how they are progressing.