The set of games likely drawing the most attention from hockey fans around the ECACHL this weekend is the matchup in Ithaca between the Spartans of Michigan State and the Big Red of Cornell.
This year's matchup at Lynah Rink is a rematch of last season, when the Big Red traveled to East Lansing for a pair of games in Munn Ice Arena. Cornell tied Michigan State 1-1 the first night, and then lost 2-0 in the followup. That win and tie were part of a four-game winless streak, Cornell's longest of the season.
"We're fortunate to have Michigan State coming in here this season," said Cornell coach Mike Schafer during the ECACHL Media Day in September.
"Michigan State will be a real test for us because we'll have like five practices under our belts and that'll be practically their seventh and eighth games," he continued. "It's obviously a disadvantage [to start the season late]. But that's what we've always dealt with [in the Ivy League], so it's nothing new.
"You go into [the season opener] knowing you're going to be far from perfect. You're a long way from where you want to be at the end of the season."
The All-Ivy Opener
Harvard, which has typically begun its season every year with another edition of college hockey's oldest rivalry, against Brown, will instead begin its season against Dartmouth. With the departure of Vermont to Hockey East and the arrival of Quinnipiac as the new member of the ECACHL, the travel partner system by which Harvard and Brown had been paired has been changed.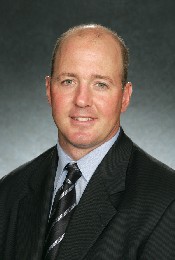 Now the Bears are travel partners with the Yale Bulldogs, as are the Crimson and the Big Green. And even though it may lack some of the historical significance of a Harvard-Brown contest, the opener against Dartmouth has animated fans, and coaches, on both campuses.
"We're excited for our first game of the season," said Harvard coach Ted Donato. "The combination of having the Harvard-Dartmouth football game in the afternoon, plus the hockey teams playing at night, and it being our first game of the year, coupled with Dartmouth having a very good hockey team and being a rival, it all just adds up to a heck of a night."
Over the last three to four seasons, the Crimson and the Big Green have become stronger rivals as both teams have improved to among the best in the ECACHL. This year, however, both are attempting to remain among the league's elite while at the same time coping with the replacement of key players.
"We lost two valuable defensemen who ate up a lion's share of ice time," said Donato.
"They lost some key guys," agreed Dartmouth coach Bob Gaudet. "They lost a real good goalie in [Dov] Grumet-Morris and some good defensemen in [Noah] Welch and [Ryan] Lannon.
"We've lost some key players as well — Dan Yacey, our goaltender, and Lee Stempniak up front," he said. "I'm sure they have some guys, as we do, who are going to have to step up into those positions.
"We've got good depth and a good leader in Mike Ouellette, our captain, who's an unheralded player," Gaudet continued. "We might not have that guy up front that has the dynamic scoring of Stempniak, but we feel like we're going to be good on defense; five of six guys are back on defense and we're going to need that experience to make up for some inexperience in goal."
"We have a lot of confidence in the guys we have returning, but [our goaltenders] are inexperienced," Donato said. "And as a coach you never know how they're going to do until you throw them into the fire."
Sitting Idly 'Bye'
With the six non-Ivy League members of the ECACHL well into their schedules and with most of the Ivy League teams beginning their seasons this weekend, only two teams will still be waiting for 2005-06 to begin.
Brown and Yale each have an exhibition game scheduled this weekend against Concordia University, a Canadian school in Montreal; the two schools won't begin playing games that will count towards their records until next weekend, when they host Colgate and Cornell.
"We play [our exhibitions] like a full dress rehearsal," said Yale coach Tim Taylor. "We get prepared the same, we roll our lines just like we're going to roll them during the season, but we do get an opportunity to take a look at a few extra kids."
"[Exhibition games] are a little bit of a juggling act," agreed Brown coach Roger Grillo. "But this does allow for some extra time to practice before our first game."
Another Half Weekend
Last weekend, with only one game against Army at Starr Rink, served as a respite for the Colgate Raiders after they returned from a long and difficult road trip against Lake Superior the week before. But this weekend again finds coach Don Vaughan's team playing only once, when the Raiders host Bentley on Saturday night.
"It's a bit of a double-edged sword [having only one game]," Vaughan said. "With league play, you're playing on back-to-back nights and that can be grueling on a team.
"It gives us an extra day to prepare, an extra day to practice," he added. "From our standpoint with a lot of young guys, I guess it's a benefit in terms of practice time and preparation."
Having only one game, and a non-league game at that, can also be a distraction if the team looks more to the start of the league schedule — back-to-back contests next weekend at Brown and at Yale — than at its upcoming opponent.
"We've never played [Bentley] before, but I know they're well-coached," he said.
"Regardless of who you're playing, you have to practice and be prepared; there's no easy games any more in this sport."
The Power-Play Output At Clarkson
Last year, the Golden Knights "struggled" on the power play — that's the diplomatic way in which Clarkson coach George Roll described his team's performance. They ranked near the bottom of the ECACHL, converting at an anemic 13%.
This season has been markedly different.
"We were very good on the power play [last weekend]," Roll said. "We've been very good on the power play all year. Shea Guthrie has been added to that unit and has done a good job of finding the open man."
Through four games this season, the Golden Knights have found success on the power play. Clarkson has converted on seven of 29 chances, a 24.1% success rate that's seventh-best in the nation.
"All the guys are on the same page, they're playing well, executing, moving without the puck," Roll said. "They're unselfish, and they're shooting the puck more on the power play and have more confidence."
With the power play much improved, Roll set his sights on the penalty-kill during a pair of exhibitions last weekend against Western Ontario and the U.S. Under-18 Team. Before last weekend's games, he talked about the need to improve on his team's penalty killing ability.
"We're going to be trying out some different forechecks," he said. "And we're going to try using some of our PP guys on the PK. Obviously with the games not counting we can play around a bit."
The results — Clarkson killed off 13 of 15 power plays — were much to Roll's liking.
"Our penalty kill was very good; we were much better in that area," he agreed.
As for this weekend's pair of home games against Wayne State, Roll anticipates a tough and tight set of contests that could help the Golden Knights begin the bulk of their league schedule on a positive note.
"[Wayne State] is big and physical, and we have to be prepared for two tough games," Roll said. "We want to take care of home ice, and we want to have some momentum going into the start of the ECAC season."
The Penalty-Killing Conundrum At Union
Following a homestand against Sacred Heart and Connecticut, the Union Dutchmen had an unusual quirk for the third week of October — no games were scheduled for last weekend, allowing for an early-season bye. The time off allowed Union coach Nate Leaman and his staff an extended set of practices; and to work on improving some of the problem areas from the team's first four games.
"We are a young team," said Leaman. "So it was really good to have time to work on things at practice.
"We are able to keep teaching our guys about the intensity they need, how to play within the system and how to be the best hockey players they can."
One of the biggest problem areas identified by Leaman and his staff is the number of penalties that his players take and their struggles on the penalty kill.
"Our penalty-killing needs to get a lot better; we're not doing very well there," Leaman said. "Against UConn, we only gave them nine shots five-on-five."
But the Dutchmen also gave the Huskies seven power-play chances, and Connecticut converted on three, including the game-tying goal in the third period.
"We gave them seven power plays," Leaman said. "We can't be going to the box that often; if we do, that gives anybody a chance to put three or four goals on us."
ECACHL Honor Roll
Player of the Week
A week after Union's Olivier Bouchard earned the nod as the ECACHL's Player of the Week on the strength of his first career hat trick, Colgate's Kyle Wilson followed suit in his team's 6-1 win at West Point. Wilson, a senior center for the Raiders, recorded three straight goals, including a shorthander and another on the power play, and also added an assist.
"He had a great weekend for us," said Colgate coach Don Vaughan. "He's been our best player to date this season."
Through four games this season, Wilson has six goals and three assists. He leads the ECACHL in goal-scoring, is tied for first with three power-play goals, and is tied for the NCAA lead in points per game at 2.25.
"Kyle came back from the summer very focused and very committed," Vaughan said. "I think he was frustrated last year with his injury, and he wants to end on a high note here as a senior.
"He's been a great player to this point," he added. "Obviously he's extremely skilled offensively, and his work ethic and focus just seem to be putting him over the edge."
Goaltenders of the Week
After backstopping his team to a weekend sweep which included a 3-2 upset win over No. 12 Boston University on its home ice, Rensselaer freshman netminder Mathias Lange was named the league's Goaltender of the Week.
Lange stopped 29 of 31 shots during the 3-2 win over BU at Agganis Arena last Friday, then recorded his first career shutout against Army on Sunday in a 4-0 Engineer victory.
Lange has improved steadily during the young season; he drew the start in the team's season opener against Massachusetts-Lowell but struggled against the River Hawks, allowing five goals on 42 shots. After that loss, however, Lange has lowered his goals against average and his save percentage in wins over Michigan Tech, BU, and Army.
Through four games, he is 3-1-0 with a 2.51 goals against average and a .913 save percentage.