Minnesota vs. Wisconsin. The defending WCHA champion visits the challenger seemingly ready to usurp the crown. Their 2004-05 series was taught but consistent in its Maroon and Gold closing celebrations despite a miraculous exchange of heroics in the WCHA final between captains Carla MacLeod (two goals in the final minute of regulation) and Krissy Wendell (overtime gamewinner). Their November matchups were Cardinal red all weekend long as Wisconsin outclassed Minnesota by an total 8-2 over two impressive road victories. The USCHO Game of Week will either close their rivalry for 2005-06 or provide a final prelude to another WCHA final collision.
Game Time: Sat. 7 p.m. CT (Broadcast Links)
No. 5 Minnesota (19-8-1 overall, 14-7-1 WCHA)
Top Scorers: Erica McKenzie, So., F (18-16-34), Bobbi Ross, So., F (14-15-29), Gigi Marvin, Fr., (9-19-28)
Top Goaltenders: Brittony Chartier, Fr. (12-6-1, 2.03, .913), Kim Hanlon, Fr. (7-2-0, 1.04, .948)
Scoring Offense: 2.79 (13th)
Scoring Defense: 1.71 (6th)
Penalty Minutes: 12.0 (19th)
Power Play: 24 of 143, 16.8% (12th)
Penalty Kill: 131 of 152, 86.2% (14th)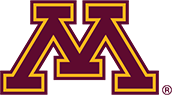 Signs of progress come in different guises. Before last weekend, Minnesota was just 3-3 in one-goal games and winless in three overtime contests. A pair of wins in extra time over Minnesota State improved both metrics. Coach Laura Halldorson feels her team's focus and sense of urgency have risen in recent weeks with the season's finish line in sight. Continued strong goaltending from both Brittony Chartier and Kim Hanlon, improved penalty killing, and offensive surges from captain Andrea Nichols (game-winners against Duluth and the Mavericks) and Jenelle Philipcyzk (six goals in six games) haven't hurt either.
Yet the Gophers are not firing on all cylinders just yet. Erica McKenzie and Gigi Marvin both ended four-game scoring droughts last weekend, but reigning WCHA Rookie of the Year Bobbi Ross remains absent from the goal column, her last score coming nine games ago in the first outing of the calendar year. Halldorson admits the chances are still coming and Ross isn't finishing right now. However, the Minnesota coach is not overly concerned, noting her assistant captain's contribution in other facets, including setting up both overtime goals in the Minnesota State series.
No. 2 Wisconsin (24-3-1 overall, 19-2-1 WCHA
Top Scorers: Sara Bauer, Jr., F (19-23-42), Jinelle Zaugg, So., F (20-12-32), Sharon Cole, Sr., F (12-18-30)
Top Goaltenders: Meghan Horras, Sr. (13-1-1, 1.69, .920), Christine Dufour, Jr. (8-1-0, 1.23, .937)
Scoring Offense: 3.93 (2nd)
Scoring Defense: 1.50 (4th)
Penalty Minutes: 9.8 (31st)
Power Play: 29 of 153, 19.0% (8th)
Penalty Kill: 106 of 124, 85.5% (17th)

Maybe a slip-up was inevitable. Wisconsin followed its one-goal setback to No. 1 New Hampshire with a 13-game unbeaten streak, but nothing seemed to come easy with seven of those matchups were decided by two goals or less. However, Coach Mark Johnson was generally pleased with the effort in the Badgers' 1-0 setback against No. 10 St. Cloud State last weekend and says his team continues to do a solid job in both its preparation and consistency. Wisconsin is on the verge of history, as a sweep this weekend would give Johnson his 100th career win behind the bench and clinch the Badgers' first WCHA regular-season title.
Very quietly, Minnesota native Angie Keseley is the team's leading rookie scorer and is the only player away from the top line (Sara Bauer, Jinelle Zaugg, Sharon Cole) with 10 or more goals. Johnson feels her success comes from a combination of hockey smarts and synergy with her first-year linemates, Erica Lawler and Tia Hanson. The Wisconsin coach notes that Keseley has shown a knack for playing off Lawler's speed and Hanson's tenacity to find the right positions.