How often is a two-time defending national champion making its fifth straight national semifinals appearance and playing on its own campus regarded as a clear underdog? Such will be the case this Friday when New Hampshire steams into Mariucci Arena looking to usurp the crown worn by Minnesota for the past two seasons. The top-ranked Wildcats have not lost in 29 outings, the longest streak the sport has seen since Harvard amassed 32 consecutive victories over 1998-2000. The Golden Gophers have managed to overcome the loss of 69% of its scoring output from its 2005 championship team to do what the 2001 edition could not — turn the Frozen Four into a homecoming.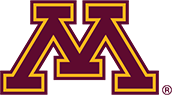 Two things to watch for on Friday — Minnesota's speed opposite UNH's puckhandling and Gopher shot-blocking opposite the Wildcat power play.
Coach Laura Halldorson's teams have always been predicated on speed, but UNH is the side more acclimated to the Olympic-sized ice with the extensive practice and game action at the similarly-large Whittemore Center. New Hampshire did defeat a gifted skating team in Wisconsin back in November, but the Badgers were playing the back end of a tough two-day set, which could make a rested Minnesota squad the fastest opponent the Wildcats have faced this season. Regardless, New Hampshire is a possession team that moves the puck with precision and is lethal when given time to make decisions. The challenge in front of Minnesota is formidable but imperative: cover the extra ground and attempt to disrupt the rhythm of one of the nation's most competent puck-handling squads.
Among the least celebrated, but most integral parts of Minnesota's 2005 title defense (also on the big ice) was just that — defense and specifically, blocked shots. The Gophers limited a powerful Dartmouth offense to just 10 shots on goal in the semifinals and a tape of the final will show a wide-open Nicole Corriero in the high slot having her one-timer deflected by the well-placed stick of Ashley Albrecht in the game's final minute. UNH's 30 percent power play will get at least a handful of opportunities and in those situations, and no amount of Gopher speed is going to be enough to aggressively pressure the puck. Therefore, the defending champs and specifically their mobile, veteran defense will have to rekindle the shot-blocking magic of a year ago to neutralize UNH's advantage on special teams.
No. 4 Minnesota (28-10-1 overall, 19-8-1 WCHA)
Top Scorers: Erica McKenzie, So., F (27-25-52), Gigi Marvin, Fr., F (16-30-46), Bobbi Ross, So., F (17-22-39)
Top Goaltenders: Kim Hanlon, Fr. (14-3-0, 1.12, .943), Brittony Chartier, Fr. (14-7-1, 1.92, .920)
Scoring Offense: 3.06 (11th)
Scoring Defense: 1.58 (5th)
Penalty Minutes: 11.9 (20th)
Power Play: 33 of 181, 18.2% (8th)
Penalty Kill: 165 of 190, 86.8% (13th)
No. 1 New Hampshire (33-2-1 overall, 19-1-1 Hockey East)
Top Scorers: Jennifer Hitchcock, So., F (29-34-63), Sadie Wright-Ward, So., F (28-32-60), Sam Faber, Fr., F (22-29-51)
Top Goaltender: Melissa Bourdon, Jr. (28-2-1, 1.06, .931)
Scoring Offense: 4.83 (1st)
Scoring Defense: 1.03 (1st)
Penalty Minutes: 9.9 (30th)
Power Play: 58 of 189, 30.7% (1st)
Penalty Kill: 148 of 164, 90.2% (4th)
Series History
All-time: 5-4-3 Minnesota
1/18/03: UM 4, UNH 0
11/25/01: UM 3, UNH 3 (OT)
1/27/01: UM 3, UNH 1
1/26/01: UM 2, UNH 1
1/30/00: UM 5, UNH 4