It is a rare occurrence in sports for a two-time defending champion to be two wins shy of a third title and still be viewed as a huge underdog. The Minnesota Gophers find themselves in that unlikely position. That they will be competing on their own campus makes their underdog role more atypical, though certainly deserved.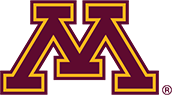 In large part, the long odds facing the Gophers are due to their semifinal opponent — the New Hampshire Wildcats, the irresistible object of this year's Frozen Four. UNH has not lost in 29 games, a string dating to a Nov. 5th overtime loss to Boston College.
Back then, Brittony Chartier was the Minnesota goalie — as in the only one that played. Chartier arrived in Minneapolis from the Oval Extreme and Canada's national Under-22 team as the presumed heir apparent to the position left vacant by the graduations of Brenda Reinen and All -merican Jody Horak.
After starting the season 6-1-0, the Gophers went 3-4-0 over the next stretch that culminated with Wisconsin sweeping them at Ridder Arena. The entire team played inconsistently.
"I think originally at the beginning of the year, there were a lot of questions about this team, whether or not we'd be able to get here," Chartier said as the team practiced for the NCAA semifinal.
Those questions were legitimate. Graduation and an Olympic year combined to strip the repeat champion's roster of a dominant forward line and top defenseman, in addition to its goaltenders.
"We knew it was going to be different from last year, because of the people that we lost, and the talent that we lost," said junior captain Andrea Nichols. "We knew that it might take a little while to get things going, and just to be patient with each other. I think we've done a really good job of that."
In the wake of the double defeats versus the Badgers, Minnesota made some changes. The coaches temporarily removed the players' names from the back of their jerseys, as a symbol that the team was more important than the individual.
They also began to give regular starts to backup goaltender Kim Hanlon. Hanlon gave the team a needed boost, earning shutouts in her first three starts on her way to the WCHA goaltending championship and a spot on USCHO's All-Rookie team.
Chartier responded well to Hanlon's emergence.
"I think I'm better for it now," Chartier said. "We've had a rivalry between us both. I think I've pushed her and she's pushed me — I've learned things from her every day."
"I think in terms of our team's development, to have two goaltenders pushing each other — I think it's a positive situation to be in."
The team responded to the goaltending rotation by going 19-5-1 after that 9-5 start.
Hanlon looked to have solidified her position as the starting goalie as the team advanced through the WCHA tournament with wins over Minnesota State-Mankato and Minnesota-Duluth. However, she injured her ankle in a loss to Wisconsin in the WCHA championship game.
Chartier returned to the role of starting netminder and posted a shutout to carry the Gophers to a NCAA quarterfinal victory over Princeton.
"Definitely I think it was different than I expected coming here, but I think it turned out well," she said. "I think Kim and I both have had our moments to step up."
"Brittony was rock solid when we needed her to be, especially when we struggled there for a while," said Coach Laura Halldorson. "They've both come up big in big games. I feel good about our goaltending."
Minnesota's successful postseason run has allowed senior defenseman Allie Sanchez to set a new Gopher record by competing in 150 games for her career, breaking the old mark of 148 held by Kelly Stephens. Though the milestone is indicative of the strength of the teams on which Sanchez has competed, it is also a testament to her durability.
"It's a good sign so far, that I haven't had any major injuries that held me out of games," she said.
Sanchez came close to missing the upcoming game vs. UNH for a different reason. Hostilities erupted near the end of the game versus Princeton, and she was assessed a double minor for roughing and a 10-minute game misconduct. Had the referee instead called a five-minute fighting penalty, it would have carried a game disqualification that would have mandated that she sit out of the following game.
"Pretty much the whole time that it was happening, I had it in the back of my mind that I didn't want to do anything crazy to keep me out of the next game, too," said Sanchez. "I think the ref made the right call. I wasn't expecting to get kicked out of the game. I think he saw the whole thing, and saw how it started."
That decision allows Sanchez to take part in her second Frozen Four in which the host institution is also a participant. She played in the 2003 Frozen Four in Duluth where the Bulldogs won their third straight NCAA championship.
"The crowd up there was amazing," said Sanchez. "We didn't play against Duluth, but we watched the games, and the championship game with the sold-out crowd, and it was just awesome to see that atmosphere."
She'd love to close out her career playing in an event with similar attendance.
"Definitely, it would be awesome – it would be pretty cool. Mariucci is a lot bigger than the DECC, but it would be nice to have a large crowd like they did."
That type of turnout would go a long way to making the 2006 Frozen Four a success.
"You can judge an event in many different ways," said Halldorson. "I think one is the caliber — the product that we put out."
"But I think another one is the interest shown by the community — the attendance, the media coverage. I have different opinions in all of those areas. In some we have improved a lot and in some we haven't.
"A lot of that is out of our control as coaches and players. Certainly, we'd like the word to get out. I know the players were putting up signs on campus, because for us to get a big home-town crowd would really inspire the players."
The electricity of a large crowd would provide inspiration to all of the teams this weekend, not just the Gophers. Not to say the Wildcats need much inspiration.
"They have a good resume," said Nichols of the top seed.
"We haven't seen them play before. We know that they're a great team, and they have good special teams.
"Just looking at the statistics, we don't want to get intimidated. We know that when we play our hockey, Minnesota hockey, and come out ready to play, we can pretty much stick with anybody. I think it'll be a good matchup."
To compete with UNH, the Gophers know that they will have to limit the Wildcat's power play chances.
"We really have to cut down on our penalties," said Halldorson. "We don't know how the game is going to be called. It could be called very tightly, and then we're going to have to be effective on our penalty kill."
"I think the trick is to prepare your team for a very good opponent, because we know that they are," she said. "But we also want to realize that if we play well, we can beat anyone.
"I think we're really trying to stay focused on the things that have made us successful, and not worry too much about the ramifications of the game. Getting our minds in the right place is really important for a good start."
Though the Gophers realize that they are the underdogs, they feel good about the progress that they've made.
"We've come a long way, and we're playing great hockey right now," said Nichols. "We've come together and have good chemistry."
Minnesota is happy to have reached the Frozen Four for a fifth straight season, especially at home. However, "just happy to be here" label does not apply.
"If you've spoken to anyone here, we want to go on," said Chartier. "We want to be in that final game, and we want to win it. One step at a time, and we'll see what happens, because obviously, this is a huge game for us."