Go-To Guys
Sacred Heart's Pierre-Luc O'Brien and Air Force's Eric Ehn came into this season expected to be near the top of the league in scoring. Last season, O'Brien had 50 points, good for fourth in Atlantic Hockey, while Ehn had 35 points, sixth best in College Hockey America.
So far, neither has disappointed. Ehn leads the nation in goals (15) and is tied for first in points (30), while O'Brien is seventh in Division I with 25 points to date (11 goals, 14 assists). The pair square off this weekend when Sacred Heart visits Air Force for a two-game series.
The Leader
Pierre-Luc O'Brien is used to dealing with high expectations. The senior from Nicolet, Quebec was the Rookie of the year in Atlantic Hockey his first season with the Pioneers, and has gotten better every year, setting a school record for points in a single season in 2005-2006.
The Pioneers are expected to again challenge for the league title, something that has eluded O'Brien thus far.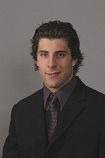 "It would make my life," said O'Brien of winning the title. "It was a bitter taste my freshman year (when Holy Cross defeated the Pioneers 4-0 in the inaugural AHA championship). It was hard to watch them celebrate. But I figured I had three more years."
But Sacred Heart was again stopped by Holy Cross in the playoff the next season, and last year the Pioneers were shocked by UConn in the quarterfinals.
"We didn't have all the pieces of the puzzle my sophomore year," said O'Brien. "And then last year we lost to UConn here in Milford. That was a hard one to take."
Named captain this season, O'Brien got off to a slow start.
"He had to learn to balance a lot of responsibilities," said Pioneer coach Sean Hannah. "Leadership responsibilities and academic challenges. Pierre-Luc is an MBA student. It's a whole different academic paradigm. He's grown a lot."
"There was no pressure, at least not on the ice, " said O'Brien. "I knew what I had to do. In the first six games I had only a goal and two assists. Then against Mercyhurst I started to put the puck in the net."
That's an understatement. O'Brien tallied five goals and chipped in three assists in the two-game series, including three goals in the final four minutes of the second game to bring the Pioneers back from a 4-0 deficit. Sacred Heart won the game in overtime to sweep the Lakers.
"I've never been a part of anything like that," he recalled. "Mercyhurst played a great game right up to the last 10 minutes. I remember (my) first two goals were from the top of the circle. Coach left me in for the last four minutes. The last one (the tying goal with 13 seconds left), the goalie had stopped the shot but I got behind him and slid it in. I don't remember much after that. The lights went out in my head (laughs). It was pretty cool. And then when Alexandre (Parent) scored in OT, it was awesome. Amazing."
Since then, O'Brien has 15 points in his last seven games, and the Pioneers have moved into first place. O'Brien needs just six more points to set the school's career record.
"I was working my butt off, waiting for it to happen," said O'Brien. "Everything came around. I'm not saying it was being captain and some other stuff (that was responsible for the slow start), but I had to find … balance."
O'Brien credits linemates Parent and Bear Trapp as keys to his and the Pioneers' success. "We are really clicking," he said. "They are great to play with. All of my teammates are playing really well."
"He's a great player," said Hannah. "He's a real big part of our team's leadership. He's obviously a focus for other teams when he's out there, but he still finds a way to contribute offensively."
O'Brien says he has found a home away from home at Sacred Heart. Hannah recruited him from Cowichan Valley in the British Columbia Junior Hockey League.
"I had played in Quebec all my life," said O'Brien. "I wanted to see if I could play at a different level, and work on my English, so I went to (British Columbia). Coach Hannah saw me and said that I could play at this level."
O'Brien was mostly recruited by Division III schools, but a great campus visit and the lure of a scholarship made his decision easy.
"I had a great recruiting trip," he recalled. "I visited the teachers here. It's not all about hockey. It's a great school. I'm working on my MBA and playing on a great team. I am the happiest guy on Earth."
Weekly Awards
Player of the Week
Bear Trapp, Sacred Heart — The sophomore had four points in three games as the Pioneers tied Army and split with UConn. Trapp is second on the Pioneers in scoring with 20 points.
Goaltender of the Week
Tyler Small, Mercyhurst — Small stopped 116 of 125 shots in a three-game week for the Lakers that included taking three points from Holy Cross and a tie with Yale.
Rookie of the Week
Owen Meyer, Army — Meyer had a four-point week, figuring in every goal scored by the Black Knights. In a 3-3 tie at Sacred Heart, Meyer assisted on all three Army goals. He scored the Black Knights' lone marker in a 4-1 loss at Union.
Flying High
Air Force coach Frank Serratore will tell you that the Service Academies are not for everyone. He and Army's Brian Riley have a unique recruiting situation, and what they have to offer doesn't always appeal to a player. According to Serratore, his pitch rarely works right off the bat. In the case of junior Eric Ehn, perseverance was necessary.

"We started recruiting Eric when he was in Lansing, playing Junior B," Serratore recalled. "He didn't show much interest. But we kept after him when he went to Green Bay (of the USHL)."
"It's a difficult decision, anyone will tell you that," said Ehn, a Dexter, Michigan, native. "It comes down to weighing the positives and the negatives. The negatives are that it's a lot of hard work. Maybe some people don't want that. The positives are getting great experience and knowing that you accomplished something special. Plus, getting to play hockey for four more years is pretty cool."
After scoring 35 points last season, good enough for sixth overall in College Hockey America, Ehn already has 30 points this year.
"Eric is a very bright player," said Serratore. 'He's a thinker. An artist on the ice. At times that makes it difficult to coach him because you don't want to overcoach him and stifle his creativity. He's off to a great start."
"I'm probably more surprised than anyone," Ehn said. "I guess I attribute it to the offseason. It gives you a chance to prepare for the next year and give yourself an opportunity to win. We had a pretty good one, but coming in (to a new season) you just don't know. But things have really fallen into place. Plus, it doesn't hurt to have guys on your line like Rammer (Andrew Ramsey) and Philly (Mike Phillipich). They're having great years themselves."
Ramsey has 19 points with Phillipich right behind with 18. Ehn is an amazing +19 so far this season, Ramsey is +13; Phillipich +14.
"They really are an exception with all their even-strength goals," said Serratore. "The power play has been struggling. They could have even more success if the puck starts bouncing for them there."
Ehn said he and his linemates take pride in their defense as much as scoring goals.
"Frank tells us weekly that defense needs to be a constant. Offense is variable — some days you might score and other days you don't. But we try to keep the opposition to two goals or less a game."
The Falcons are currently allowing 2.94 goals per game, good for third in Atlantic Hockey, and AFA is giving up just 22 shots a game. That will be put to the test against Sacred Heart's potent offense this weekend.
"Sacred Heart is the best team in the league," said Ehn. "We shouldn't have any problems getting ready for that. We feel we can take our swings with anybody. We proved that against Colorado College, Denver, and Notre Dame."
"This is a huge series, especially for us at home," said Serratore. "We certainly don't want to give up points at home — they're very difficult to make up on the road. We'll have played 10 league games and eight of them will have been at home. We need to make hay."
Looking beyond this weekend, Ehn, like Sacred Heart's O'Brien, dreams of a championship.
"I'd like Air Force to win a championship or two," he said. "I'm eager to get after that."
Around the League
Connecticut: The Huskies continue to have Sacred Heart's number. UConn is 6-3 against the Pioneers in their last nine meetings, including knocking the favored Pioneers out of the playoffs last season. UConn ended Sacred Heart's seven-game unbeaten streak last Saturday with a 4-1 win, thanks to 36 saves by goaltender Scott Tomes. The Pioneers got back on track on Sunday with a 3-2 win over UConn to earn a split. Tomes made another 40 saves for UConn in the loss.
Air Force: The Falcons will help area children have a brighter holiday with their seventh annual "Toy Trick" this weekend. For both games, fans who bring a new toy to the rink get in for a dollar, and can throw the toy in the ice after the first Air Force goal. The toys will then be collected and distributed to local hospitals and clinics. Last year, over 600 toys were donated to needy children.
Holy Cross: The Crusaders have the top offense in the league, and the stats bear this out. The Crusaders lead Atlantic Hockey in total goals (54), goals per game (3.86), assists per game (6.93), shots per game (34.14), power-play goals (28) and power-play percentage (25.9%). Senior James Sixsmith recently became the all-time assists leader at Holy Cross, breaking the mark of 90 set by Patrick Rissmiller (1998-2002), now with the San Jose Sharks.
Army: The Black Knights' tie at Sacred Heart was the first point for the school in Milford since the 1998-1999 season, but Army fell out of first place for the first time this season on the basis of an 0-1-1 week while the Pioneers went 1-1-1.