After announcing in January that women's hockey will be making a comeback at SUNY Potsdam, the college has announced that Bears' staff member Jay Green has been chosen as head coach of the new women's team.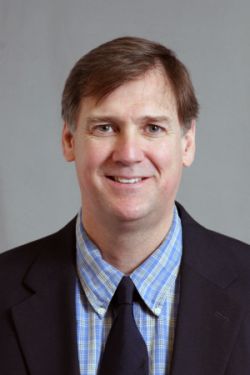 "Isn't it ironic that a nation wide search for a women's hockey coach led us right into our own back yard and uncovered Jay Green. He clearly distinguished himself from a very strong pool of candidates
with his enthusiasm for returning to the coaching world, his knowledge of the sport, and his own playing background. I have been amazed at the community's show of support for the addition of women's hockey to our sports offering and am confident that the program's development is in capable hands with Jay as our coach," said athletic director Jim Zalacca.
Green, currently Director of Athletic Facilities at SUNY Potsdam, was for three seasons assistant men's hockey coach with former coach Ed Seney. Prior to coaching the Potsdam men, Green was head coach at Norwood-Norfolk for six years
"It is an exciting time for SUNY Potsdam athletics and me personally. Our university provides great facilities and resources for students to be successful both in the classroom and within athletics. I am
genuinely appreciative of the opportunity to serve in this position to establish Potsdam Bears Women's Hockey as a legitimate program nationally," Green said.
After completing his Bachelors Degree at Elmira College, Green received his Masters from Mansfield University. In his four years of varsity hockey at Elmira, he became the Soaring Eagles eighth all-
time leading scorer. His Elmira teams were the ECAC West League Championships in 1978 when they advanced to the NCAA semifinals and in 1980 as they skated to the NCAA finals.
After college, Green played professional hockey in Europe for three years before serving as a head coach in the Bay Harbor California Minor Hockey Association. Green was also head men's hockey coach at
North Adams State College of Massachusetts in 1988-89. In 1989 he returned to Europe to head Sweden's Sudrets Hockey Club for two years before returning to the US to accept the position at Norwood-Norfolk.