Jim: Well, with each week of games we're inching closer to the Frozen Four. In some places the playoff picture is getting clear, and elsewhere the water is getting muddier. Because I know you care so much, Brownie, I'll start out in Hockey East land. If last weekend is any indication, it seems the league is starting to regulate. After a season of inverse standings, the league's typical best did pretty well last weekend. More notably, though, teams like Massachusetts, Northeastern, Mass.-Lowell and Providence — all of which had been playing well — hit some bumps in the road. UMass posted back-to-back losses to drive its losing streak to four. Northeastern headed to Vermont and took just one point from the Catamounts. Lowell and Providence both played well at times, but each came away with just a single win. Meanwhile, Boston College didn't put forth its best effort for back-to-back nights but still took three points. Maine's Ben Bishop shut out a red-hot Providence team. And even Boston University, in a 2-2 tie against BC, put forward its best effort of the season and got decent goaltending for two games on the weekend. It almost seems that nature is coming back to balance in Hockey East.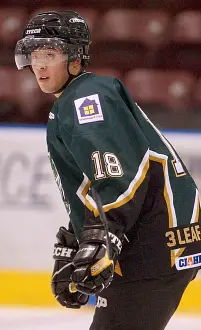 Scott: I have to confess that I was sorry to see some of the results you mention. It's always interesting when the typical order of things gets upset, even if only for a while, and Massachusetts and Northeastern have been especially good stories. But with the Minutemen racking up four consecutive losses, as you point out, you have to wonder if their early success is turning out to be a blip. The same thing seems to be happening in the WCHA, though the trends are less obvious. Minnesota is still performing below its historical norm, but the top three teams in the conference standings are now perennials Colorado College, Denver and North Dakota, with Minnesota-Duluth adding a little spice in fourth place (but still below .500 in conference play). And the CCHA is definitely playing out according to form, with the top four teams being the expected ones in Michigan, Miami, Michigan State and Notre Dame. At least we'll probably still have the ECAC keeping us on our toes right down to the last week of the season.
Jim: Since you mentioned the ECAC, Quinnipiac is a team that warrants mentioning. The Bobcats are hot of late. Even though they made the championship game in the conference tournament a year ago, the regular season hasn't been the easiest trek for QU in its first two years in the league. That doesn't seem to be a problem these days, what with the team solidly in third place in the standings and sporting a 10-game unbeaten streak that includes the Catamount Cup holiday tournament title. Granted, QU's opponents over that span haven't exactly been a Murderer's Row, but 10 games without a loss is worth noting no matter what. So — does this team seem legit to you, Brownie?
Scott: Legit and then some. I've always liked Quinnipiac, back to the days when you could count on death, taxes and either QU or Mercyhurst leading the MAAC/Atlantic Hockey standings. Bud Fisher has been solid in net for the Bobcats his entire college career, and now he has transfer Peter Vetri to take some of the load off to boot. The result is that Quinnipiac is eighth in the nation in scoring defense and sixth in penalty killing, stats which mesh nicely with its 10th-ranked scoring offense led by Brandon Wong. This team has won 20 games each of the past three seasons, so don't be surprised if this year the Bobcats step it up one more notch and make the NCAAs.
Jim: I agree. The Q seems like a pretty legit contender in the ECAC this season. Huge credit goes to Rand Pecknold for building that program. It all leads me down another road, though. The Bobcats stepped out of Atlantic Hockey and BOOM become an impact team in a 'big four' conference. I know a lot has been said about how Atlantic Hockey has improved. But never does it seem have people actually turned their heads all the way to pay attention. Last weekend, Air Force walked in and destroyed Denver, the number 4 team in the nation. A night later, they almost knocked off number 3 Colorado College on the road. Serious question, then. Can we now call Atlantic Hockey a legitimate night-in, night-out contender?
Scott: The top teams in Atlantic Hockey have shown during the past few seasons that they must be taken seriously. That means Air Force last weekend, and also AFA last season or Holy Cross in 2005-06 against Minnesota ("The Greatest Upset In College Hockey History") in the NCAA tournament. Quinnipiac's short and successful transition to the ECAC is evidence of the same phenomenon. But I don't think the same logic applies to the league as a whole just yet; the top-to-bottom competitive strength isn't quite there, as witnessed by the AHA's 8-45-7 nonconference record this season. Speaking of the newer conferences, though, what do you make of Bemidji State's scheduling deal with the WCHA?
Jim: Now before I get to the WCHA and Bemidji, which seems like a great story, I can't just let you walk past Atlantic Hockey. Personally, I've had a chance to watch this league grow and am proud of how far every team has come. The league is committed to expanding its scholarship limits and will add one scholarship per team next season. And I really think that this league is competitive. Remember one thing about the non-league contests: most take place on the road for Atlantic Hockey teams. If this league played all of its non-league games at home, I believe it would be above .500. I know that's a bold statement, but it's true. Instead, the league plays 95 percent of the games on the road and has a .175 or so winning percentage. Yes, home ice matters. As for Bemidji State and the WCHA, personally, I think this is a nice PR move by the WCHA. The statement the league is trying to make is similar to the "We're the first league to step in and help this situation" or whatever it was the league said last week regarding the future of the CHA. My translation of what the WCHA is saying sounds more like, "We want to look like we're helping college hockey, but we don't want to have to take on one of these homeless teams. But we'll do everything we can to look like a good citizen." Seriously, what good do 12 non-league games in the 2010-11 season do for a team that is desperate for a place to play next season? This is a move that looks better on the outside than it really is, don't you agree?
Scott: I largely concur with your take on the WCHA/Bemidji situation. It won't matter much that 2010 sees the debut of the new scheduling arrangement if Bemidji is forced to drop the program before then due to the lack of a conference home. And if the Beavers have found a new conference before then, why do they need a deal of this kind with the WCHA? The problem is conference games, not nonconference games. To be fair, we shouldn't disregard the WCHA's gesture completely — it is a big commitment, and it's probably the most the league can do short of admitting BSU to the conference, but it might still be too little, too late for one of college hockey's most storied programs going back to its Division II days. Until next week …