One of college hockey's greatest rivalries will have one of the game's best-known voices telling its story when Rival Films releases "The Battle of Comm Ave — Boston University vs. Boston College" this fall.
Mike "Doc" Emrick, the well-known voice for NBC and Versus broadcasts of NHL action, will provide the narration for this one-of-a-kind documentary, it was announced on Monday. Emrick's voice has become synonymous with hockey coverage throughout the U.S. and Canada and he was inducted into the Hockey Hall of Fame in 2008.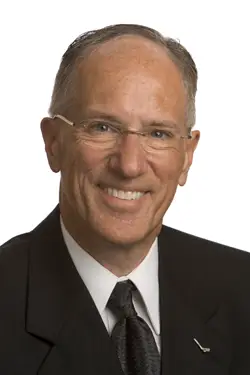 Emrick has some history with the college game. During the NHL lockout in the 2004-05 season, Emrick served as the play-by-play announcer for the CSTV (now CBS College Sports) Game of the Week. The 36-year play-by-play veteran says he's excited to begin work on the project.
"I can't wait to see the action footage and hear the sound bites from the many who have played such a part in this intense history," Emrick said. "That I can also be a part of something so important to hockey history is an honor."
Rival Films began production on "The Battle of Comm Ave" in January. The film will examine the unique hockey rivalry between two schools that share the same street in Boston. Filmmaker Matt Fults compiled a list of about 10 people he felt would lend knowledge, credibility, passion and most importantly, impartiality to the film.
"In the United States, Doc's voice is synonymous with hockey. His broadcasting credentials are unrivaled," Fults said. "It was very important to have someone whose enthusiasm for the sport is well documented. If you watch Doc open a hockey broadcast, there's a twinkle in his eye. Listen to his calls, and you can feel the action. That's passion."
The film will feature interviews with nearly 50 players, coaches and observers of what Sports Illustrated once called the greatest rivalry in the country. Shot in High Definition, it will combine an array of archival footage, rare photos, radio calls and many untold stories.
Fults said that sales of the DVD are set to begin in November and NESN, the broadcast network for Hockey East, will host the television premier of the show later this year.
A trailer for the documentary can be viewed at www.RivalFilms.com.