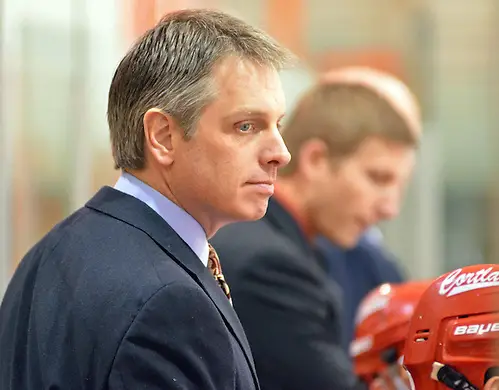 Joe Cardarelli has been named Cortland's head coach, taking over for interim head coach Tom Cranfield, who will continue as the school's associate director of athletics.
Cardarelli was an assistant coach last season for the Red Dragons.
Prior to the 2013-14 season, Cardarelli spent the previous two years as head coach of two Junior A programs, the Laconia Leafs of the Atlantic Junior Hockey League and the Yellowstone Quake of the Northern Pacific Hockey League.
Cardarelli's coaching background also includes three years as an assistant coach at Oswego where, as the program's primary recruiter, he brought in the majority of the players on Oswego's 2007 Division III national championship team.
He has also served as an assistant at American International.