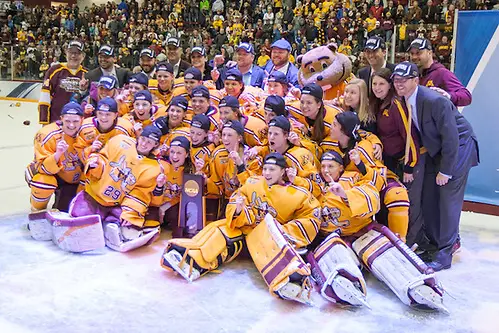 For the fourth straight season, Minnesota is the preseason No. 1 in the USCHO.com Division I Women's Poll.
The defending national champions received all 15 first-place votes from the panel of coaches and media members.
Boston College followed at No. 2 and Wisconsin was third.
Harvard, which lost to Minnesota in last season's national championship game, was No. 4, while Clarkson, the only non-WCHA team to win the national championship, finished fifth.
The 2015-16 regular season starts Friday. The weekly USCHO.com Division I Women's Poll starts on Oct. 5.