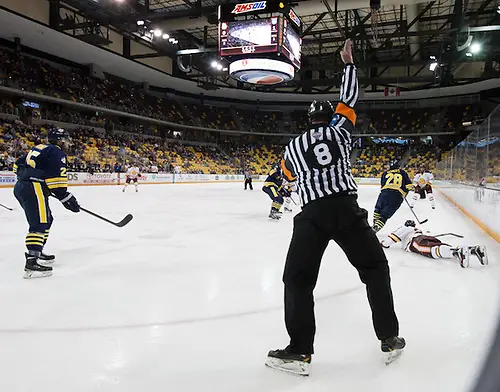 Minnesota-Duluth has been chosen to host the Ice Breaker Tournament in 2017, the school announced on Saturday.
Minnesota, Michigan Tech and Union will join the Bulldogs at Amsoil Arena for the annual event organized by College Hockey Inc. and the Hockey Commissioners Association.
The Oct. 6, 2017, semifinals are scheduled to match Minnesota-Duluth against Minnesota and Michigan Tech against Union. Third-place and championship games will be played on Oct. 7.
Denver is scheduled to host the 2016 event at Magness Arena, with Air Force, Boston College and Ohio State as guests.