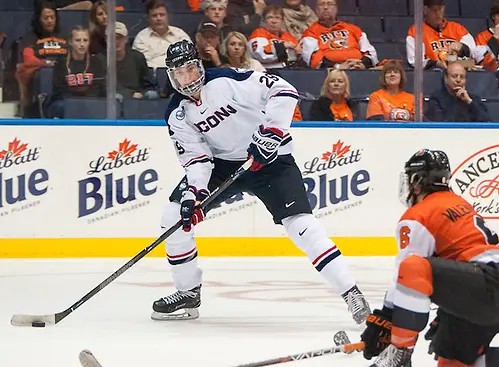 Tage Thompson will pass on his final two seasons at Connecticut after signing Tuesday with the NHL's St. Louis Blues.
Thompson, a first-round pick by the Blues last year, signed a three-year, entry-level deal that will begin next season. He'll report to the team's AHL affiliate in Chicago.
The forward led the Huskies with 19 goals and 32 points in 34 games this season.
Thompson was a member of the U.S. team that won the gold medal at the World Junior Championship in January.