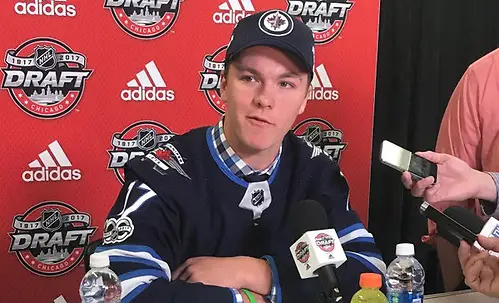 Fifty-four college players or recruits were selected in the final six rounds of the 2017 NHL Draft in Chicago on Saturday.
Over the two days of the draft, Boston University had the most players or commits selected, with seven.
Minnesota, Minnesota Duluth, Penn State and Wisconsin each had four names on the draft list.
[See the full college draft list and rankings.]
Of 31 NHL teams, 29 picked at least one college player or recruit. The Calgary Flames and St. Louis Blues were the only exceptions.
Defenseman Dylan Samberg, a Minnesota Duluth recruit, was the first of five college-connected players to be selected on Saturday, at 43rd overall to the Winnipeg Jets.
Michigan's Luke Martin was the first player who's already played in college to be drafted on Saturday. He was the 52nd overall pick, by the Carolina Hurricanes.