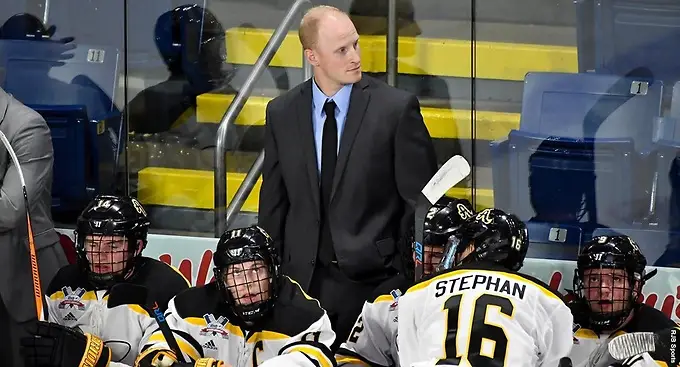 American International announced Wednesday that assistant coach Mike Towns has been promoted to associate head coach.
"We are pleased to announce the promotion of Mike Towns to associate head coach," AIC head coach Eric Lang said in a statement. "Mike's passion and relentless pursuit of hockey excellence for us here at AIC has made a significant impact on our hockey program."
Towns joined the Yellow Jackets as an assistant coach prior to the 2014-15 season. Now in his fourth season with the program, Towns has had success during his tenure as the team's recruiting coordinator and working with the forwards and power play.
"I'm very honored and grateful for this opportunity," Towns added. "It's been exciting to see our growth in the last two seasons. I feel very lucky to work with such a great group of players and coaches."
AIC is enjoying one of its most successful seasons to date in 2017-18, reaching the 10-win mark for the first time since the 2013-14 season and earning its first-ever vote in the USCHO.com D-I Men's Poll on Jan 15.