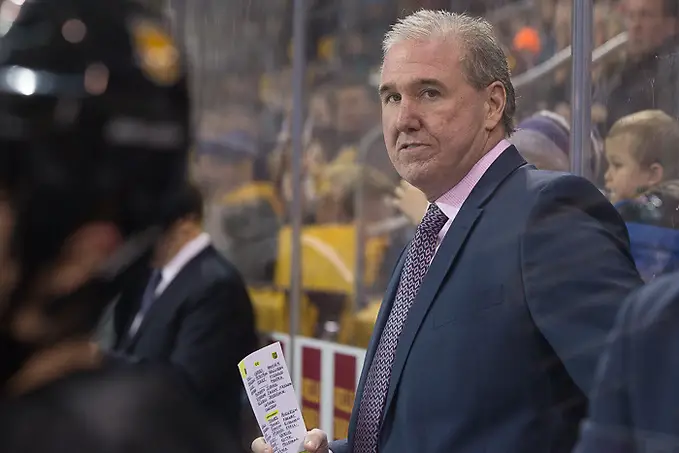 Coach Mike Haviland has signed a contract extension at Colorado College after reaching double-digits in victories for the first time in five seasons.
The school announced the move Wednesday but didn't disclose terms of the contract.
The Tigers were 15-17-5 this season, Haviland's fourth with the team. They were 20-79-8 in his first three seasons.
"We are thrilled Mike has agreed to continue as coach of the Tigers," CC athletic director Ken Ralph said in a statement. "We felt it was important to send a strong message to recruits and other hockey personnel that he will be behind the bench for many years to come in Colorado Springs.
"There is a lot of positive momentum surrounding our team right now and we are all excited to watch the program continue to grow under Mike's leadership."
The Tigers haven't had a winning season since 2011-12 and haven't been to the NCAA tournament since 2011 under coach Scott Owens.