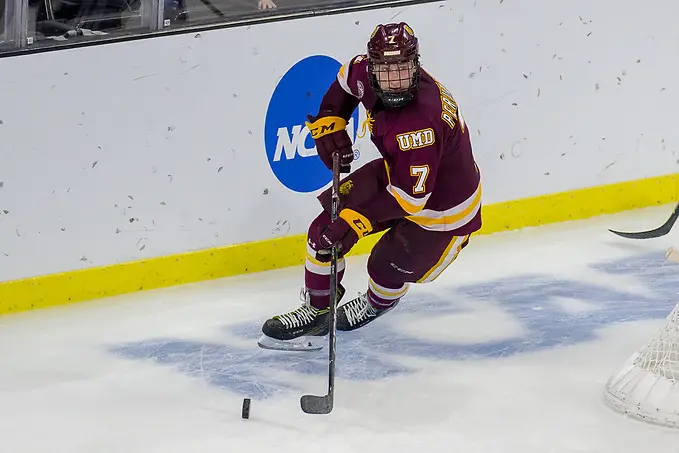 Scott Perunovich's impressive rookie season at Minnesota Duluth has added a national award.
Perunovich was named the winner of the 2018 Tim Taylor Award for the top first-year player in Division I men's hockey.
He's only the second defenseman to win the award in its 12-year history.
Perunovich, who has helped the Bulldogs to the national championship game Saturday against Notre Dame, has 11 goals and 36 points in 40 games.
He ranks eighth nationally among defensemen in scoring and tops among freshmen defensemen.
"We certainly knew he had the offensive ability and I'm not surprised that he is where he is," Bulldogs coach Scott Sandelin said in a statement. "He does surprise me with some of the plays he makes game in and game out. The big thing is defensively he's been really good. Overall, it's probably a little more than we expected as far as the kind of year, but I'm not surprised he's done what he's done."
Minnesota State forward Jake Jaremko was the runner-up.
The award, presented by the Hockey Commissioners Association, is selected from among the six conference rookies of the year.