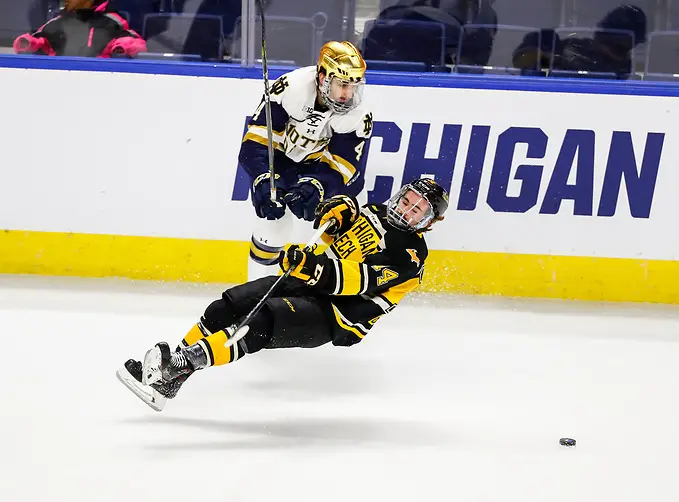 Notre Dame junior defenseman Dennis Gilbert has signed a three-year, entry-level contract with the Chicago Blackhawks and will not return to the Fighting Irish for his senior season.
Gilbert will immediately join the AHL's Rockford IceHogs.
He was originally a third-round selection (91st overall) by Chicago in the 2015 NHL draft.
During his three seasons with Notre Dame, Gilbert played in 116 games with the Irish, totaling six goals and 36 assists for 42 points.
Playing as one of Notre Dame's shutdown defenseman in 2017-18, he skated in 39 of 40 games, scored two short-handed goals and added six assists. He was the only defenseman in the country with more than one short-handed goal this season. He led the team with 88 blocked shots, which also ranked tied for third in the NCAA.
Gilbert was named Hockey East's Best Defensive Defenseman in 2017 and was also honored as a 2017 Hockey East Third Team All-Star.