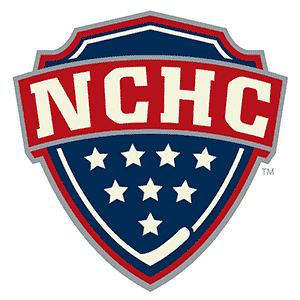 With two of the founders of the NCHC retiring, Denver vice chancellor for athletics and recreation Peg Bradley-Doppes and former North Dakota director of athletics Brian Faison have been selected the co-recipients of the 2018 NCHC Distinguished Service Award.
Bradley-Doppes and Faison both played significant roles, along with others, in the formation of the NCHC, both having served on multiple conference and NCAA committees since the NCHC began operations in 2011.
"The NCHC exists today because of people like Peg Bradley-Doppes and Brian Faison," said NCHC commissioner Josh Fenton in a statement. "Their vision, leadership and tireless efforts over the past seven years are reasons why our conference has enjoyed so many successes. It is our honor and pleasure to recognize both for their tremendous contributions to the NCHC."
Back in the summer of 2011, with the landscape of college hockey uncertain, Bradley-Doppes and Faison were part of a small group that contemplated the creation of a new single-sport hockey conference. Thanks to their efforts and dedication, organizing phone calls and meetings, their vision became a reality and on July 13, 2011 at the Penrose House in Colorado Springs, the National Collegiate Hockey Conference was officially founded.
The inaugural NCHC Distinguished Service Award was presented in 2016 to Bill Hybl, the chairman and CEO of El Pomar Foundation, while former Denver AD Ron Grahame received the honor in 2017.