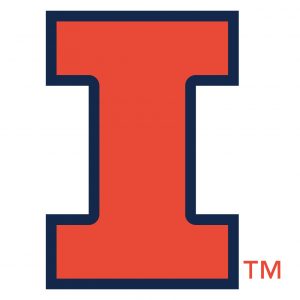 According to 247sports.com, Illinois athletic director Josh Whitman "hopes to green-light" a Division I men's hockey program "by the end of the calendar year."
In the report, Whitman said that adding a hockey program is "an ambitious project" and that the school must raise "many, many more millions" of dollars to fund a 5,000-6,000-seat hockey arena.
Whitman noted that he has received several seven-figure commitments for a downtown Champaign arena project that could cost $50-60 million, and that a funding model "includes private donations, corporate dollars, retail dollars, concession dollars and developer dollars."
"I'm increasingly confident in what this could [look] like and our chances of making this a reality," said Whitman. "There does seem to be growing interest."
He added that a program "would likely take two to three years to start after greenlighting, but hockey would give Illinois another potential revenue-generating program."
That said, 247sports.com said that Illinois would need to add another women's program to comply with Title IX requirements.
In the Champaign News-Gazette, Bob Asmussen writes that UI "doesn't need the sport" and that plenty of teams "are already on campus and they all have wish lists," but a school with a Big Ten-sized athletic budget "can walk and chew gum at the same time."
"Part of the beauty of the downtown arena proposal is there will be no impact on other campus athletic facilities," Asmussen wrote. "Once the money is raised for the initial hockey investment, the sport will need to help pay for itself."