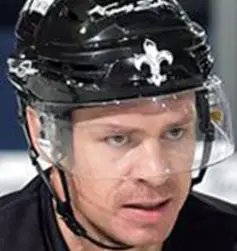 Denver has named Steven Reinprecht volunteer assistant coach.
Reinprecht is set to begin his coaching career after having played 18 seasons professionally, including 11 in the NHL and parts of seven in Germany. He won a Stanley Cup with the Colorado Avalanche in 2001 and a gold medal with Canada at the 2003 IIHF World Championship.
"We are thrilled to add Steven to our staff," DU coach David Carle said in a statement. "First and foremost, he is a great person. On the hockey side, he brings a wealth of knowledge and experience from his playing career that will be invaluable to our staff and to our players."
With DU, Reinprecht will assist primarily with skill development, game preparation and faceoffs.
Reinprecht began his playing career at Wisconsin, where he tallied 162 points (72 goals, 92 assists) in 154 games. During the 1999-2000 season, Reinprecht was recognized as WCHA Player of the Year as well as a First-Team All-American.
Following his time at Wisconsin, Reinprecht signed with the Los Angeles Kings to begin his 18-year professional career. In 11 NHL seasons, Reinprecht played for five different teams and finished with 382 points (140 goals, 242 assists) in 663 games. He played six consecutive years for the Nurnberg Ice Tigers prior to his retirement in April 2018.
"I am excited to be at DU and join David Carle's staff," Reinprecht added. "I have known for a long time that when my playing career was finished I wanted to be a college coach. The chance to join this staff is a tremendous honor and I am excited to help the Pioneers continue their rich tradition."