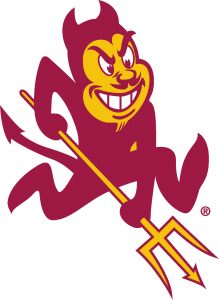 According to the Arizona Republic, Arizona State VP of athletics Ray Anderson expects the school's new 5,000-seat arena that will house the hockey program and other sports to be completed by Nov. 2020.
Work is expected to begin in the first quarter of 2019.
ASU's hockey team could begin playing in its on-campus arena, to be built adjacent to Wells Fargo Arena, in 2020-21.
The Sun Devils currently play at Oceanside Ice Arena.
"We are keeping it completely open because as the stature of our program and the commitment we've made becomes very clear to folks in the hockey world, we've got a lot of folks advocating for us, even coveting us to be members of their conference," Anderson said regarding a conference placement. "Right now, we're a free agent and we like it that way because we're building up pretty good leverage.
"You knew this was going to be a struggle, not a job for the faint of heart. [Arizona State coach Greg Powers] has taken it and in a short period of time done a great job from my naive eyes as a non-hockey guy. I do know enough folks that know hockey that say 'Ray, you guys are doing something special and your coach is a big part of that.'"