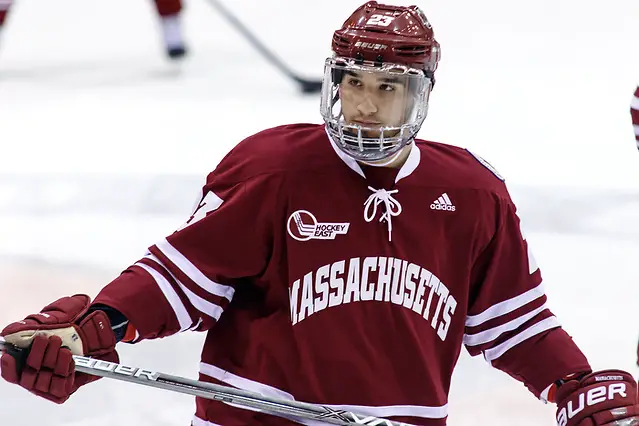 Mercyhurst will be adding a pair of transfers this season in forward Jonny Lazarus and goaltender Garrett Metcalf.
Lazarus played at Massachusetts during the 2016-17 season and tallied five goals and 14 points. He will be eligible for competition after the first semester.
"Jon joined our program last season and we look for him to be one of the hardest workers in the fall," said Mercyhurst assistant coach Greg Gardner in a news release. "He provides an elite skill set in the offensive zone and has fit in very well in the locker room."
Prior to Mercyhurst, Metcalf played at UMass Lowell during the 2016-17 season (2.59 GAA, .913 SV%) before transferring to Mercyhurst last fall. He was drafted by the Anaheim Ducks in the sixth round (179th overall) in 2015.
"Garrett spent the year last year acclimatizing himself to Mercyhurst while honing his craft both on and off the ice," added Gardner. "He has a great perspective and a calm demeanor in the net. Metcalf will have the opportunity to compete for ice time right away next year and continue to be a leader by doing the right things all the time."