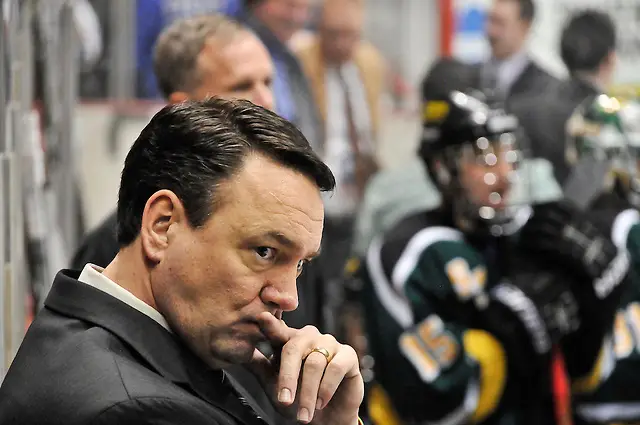 St. Norbert men's coach Tim Coghlin will be presented with the Pat Quinn Coach Award by the British Columbia Hockey Hall of Fame.
The award is given annually to an individual at any level of coaching that "helps and shares excellence by educating players in the sport of hockey."
Coghlin will receive the award on July 20 at the B.C. Hockey Hall of Fame ceremony in Penticton, B.C.
The 2017 Pat Quinn Award recipient was current Vancouver Canucks head coach Travis Green.
Coghlin led St. Norbert to its fifth NCAA Division III national championship this past March, becoming just the second coach in Division III history to win five national titles. He has fashioned a 556-142-53 in his 25 seasons in De Pere, with his .774 winning percentage the best-ever mark in all of NCAA hockey among coaches with 10 years experience.
Coghlin is a Summerland, B.C., native and played junior hockey in Penticton. He was inducted into the Wisconsin Hockey Hall of Fame in Sept. 2017.