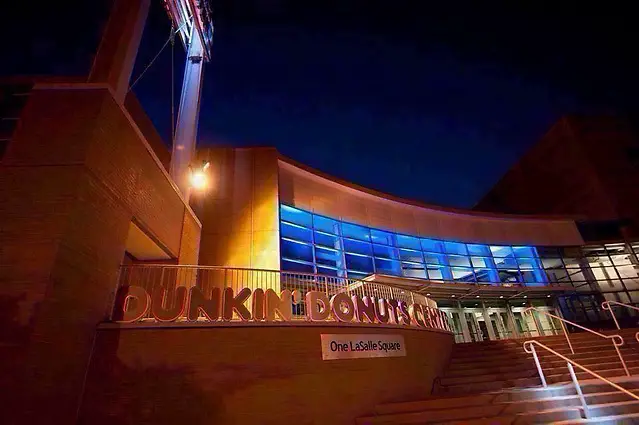 According to the Providence Journal, a new videoboard is being installed at the Dunkin' Donuts Center.
The $700,000 project will be finished later this month.
"This is going to be the best looking screen anywhere," said John Dunphy, the owner of Eastern Sign Tech, to the Journal. "It's all about the screen resolution and nothing will compare to this."
The Journal report stated that the board projects in four directions and includes curved surfaces that mirror the circular design of the arena. The board contains 342 panels of 6-millimeter pixels. The old board was unable to show video.
Larry Lepore, the arena's general manager, also told the Journal that work is being completed on upgrades to the arena's air-handling system that will regulate the heat and humidity in the building 24 hours a day via computer.